The Silver Bulletin 2012.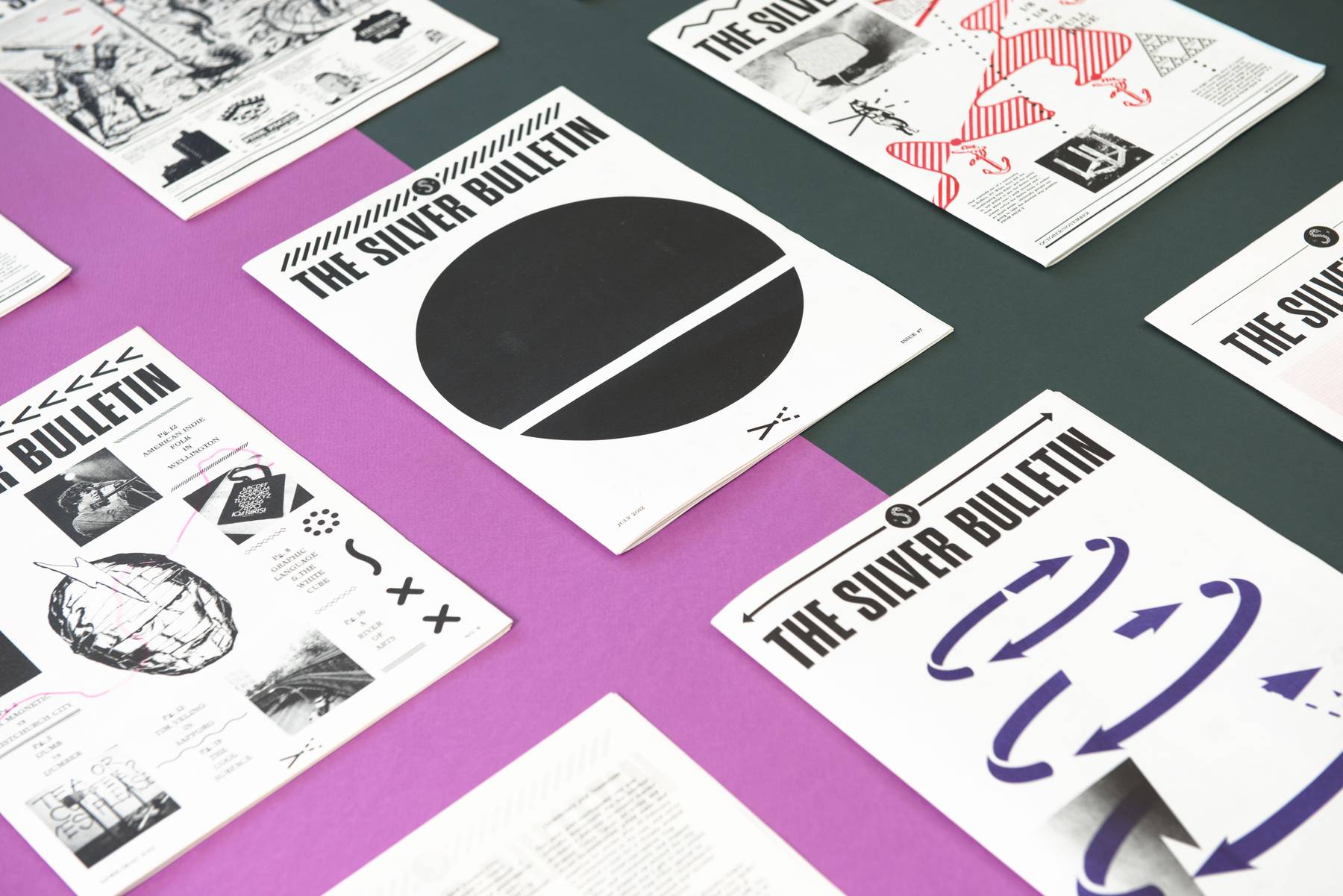 The Silver Bulletin is publication that I have edited, designed and contributed to since it began in 2011. It started out as a very direct response to post-earthquake Christchurch, the city I was living in at the time. For anyone unaware, on February 22nd 2011, a large earthquake caused major damage to Central Christchurch, killing over 150 people and essentially closing off the entire central city for the years since. As of March 2015, there is a heap of activity and rebuilding around the city, but for a long time, it was simply a cordoned off 'red zone'. As a result immediately after the earthquake, all of the galleries, gig venues, coffee shops and project spaces—the usual venues for cultural exhcange— were either destroyed or out of action. For me— a MFA student stuck in the middle of this environment—it suddenly felt quite vital that something like The Silver Bulletin should exist.
The idea was that the Bulletin could be a kind of 'stand in' for these usual places of cultural exchange, that it would be a venue for writing, interviews, artist page-works, and other content that those in the arts community were still producing. The publication not being tied to any specific location — distributable — yet still very hold-in-your-hands tangible seemed to give it somewhat of a tactical upper-hand in this new environment we all found ourselves in, and it went well, I produced 5 issues during 2011, which can be viewed here.
By the release of The Silver Bulletin #6 at the beginning of 2012, the Bulletin was reasonably well established, both in its public presence and in how confident I felt steering the project. This also coincided with a greater understanding, on my part, of just how vital the role of an editor is in shaping the course of a publication. So the question for me then became: what role could an independent publication play in society—and more specifically—within the context of Christchurch at this particular point in time? These questions lead to what can hopefully be seen (particularly in issues #7, #7.5 and #8) as the transforming of the Bulletin into a more overtly political project—no doubt spurred on by the inescapably political environment that exists around it. In this way, the body of work became a more purposeful publication that attempted to serve a greater role than simply operating as my own self-reflective project.
Issue #8 – December 2012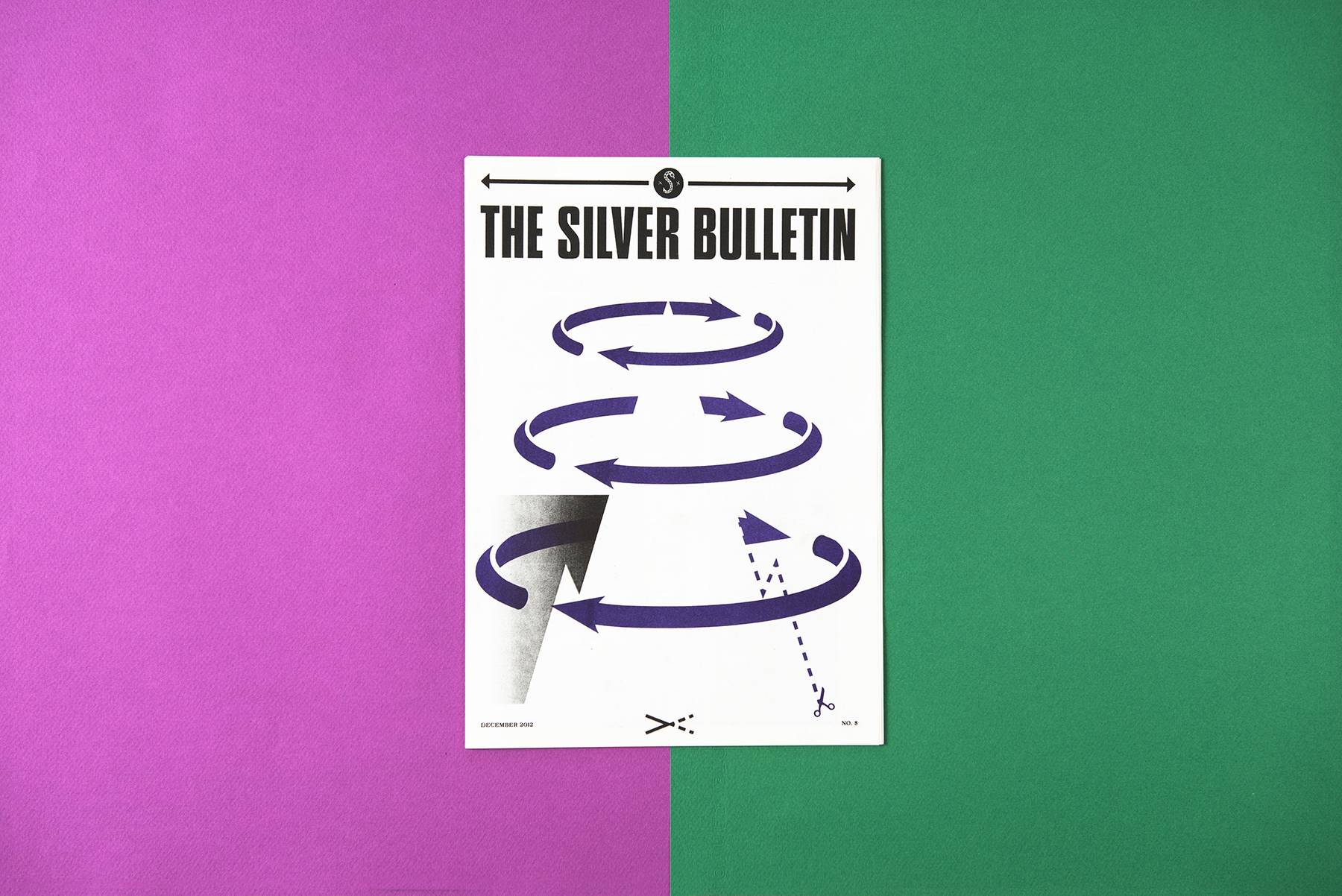 Printed December 2012
Launched at The Physics Room, Christchurch, New Zealand
Risograph Black & Purple
Edition of 500
Issue #8 looks to compare Christchurch to other cities around the world that have faced massive (re)develoments and/or shifting identies. There is a specific emphasis on the North Korean capital of Pyongyang, as well as appearances by Brasilia and East London. Articles by Metahaven, Eric Pawson, Laura Durham, James Voller and myself, an interview with Tony de Lautour and page works by de Latour and Ella Sutherland. You can read my article from the issue, Out of the Shadows here.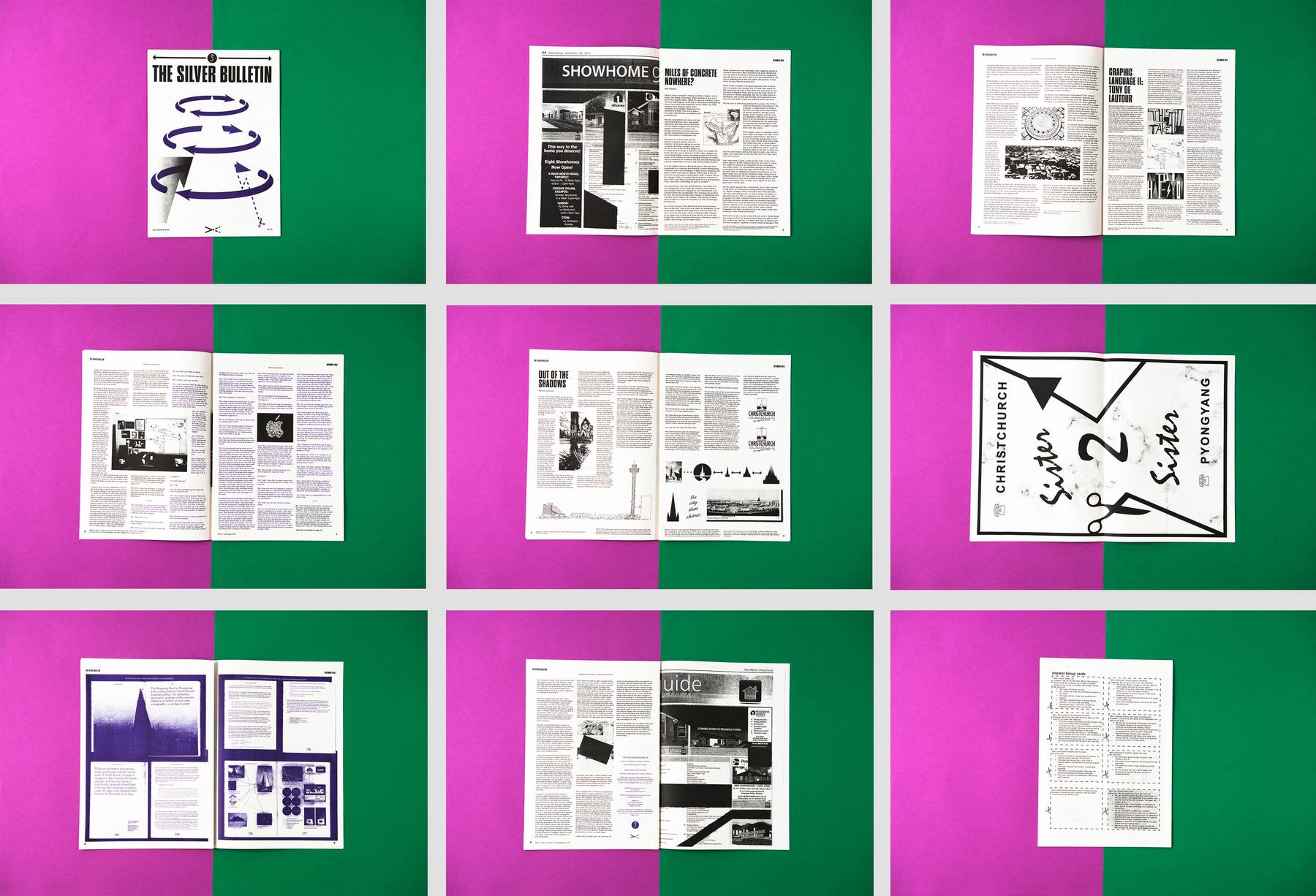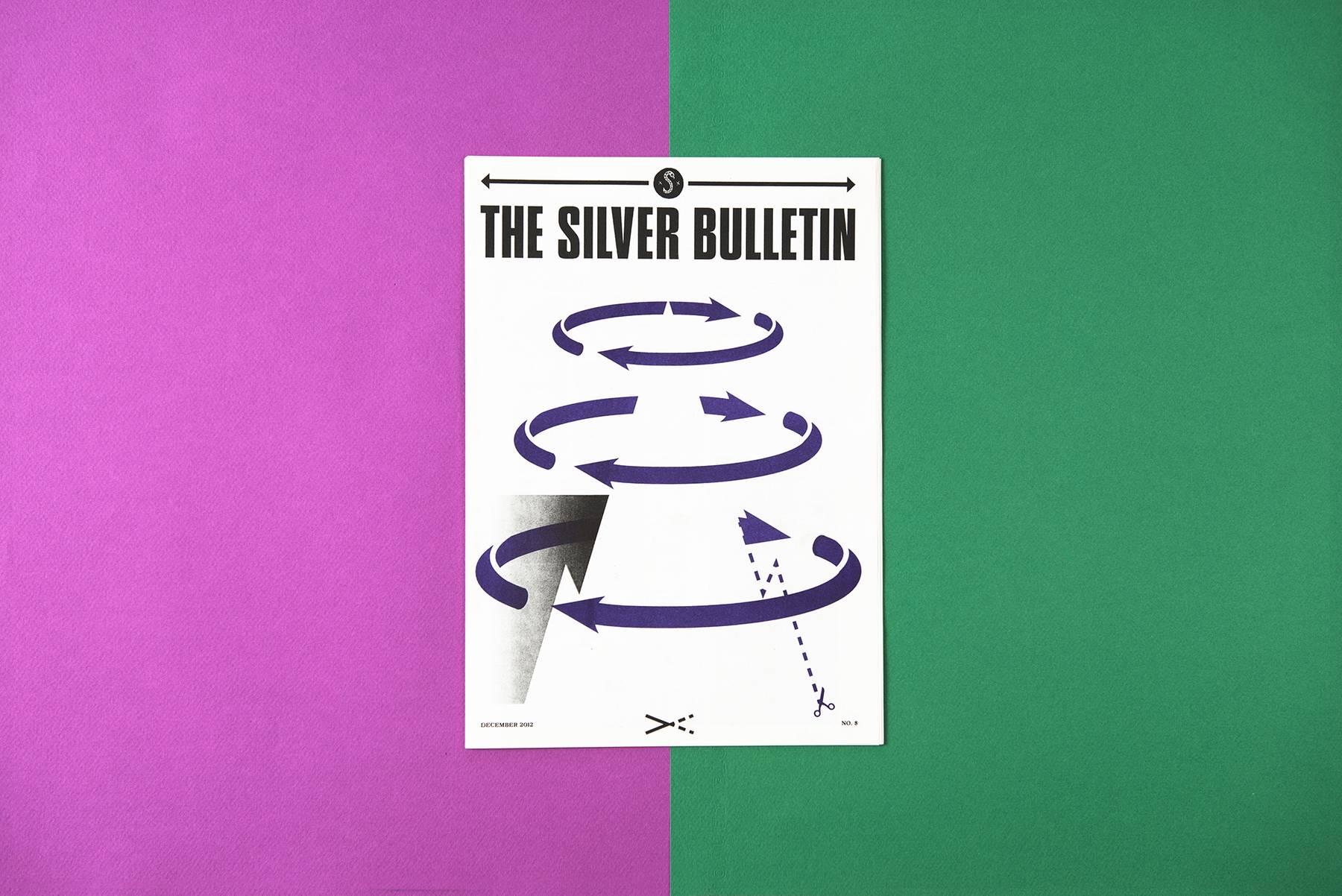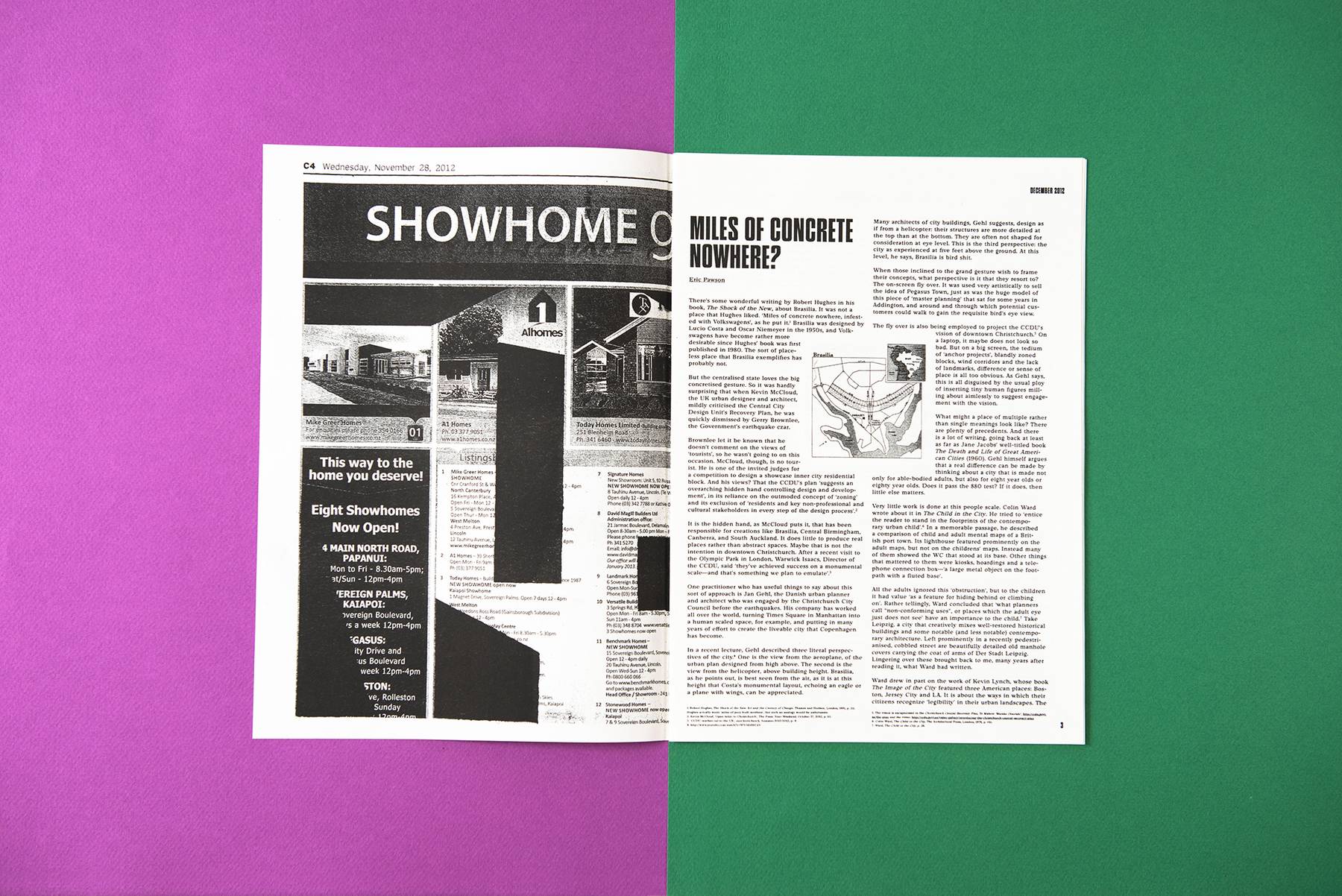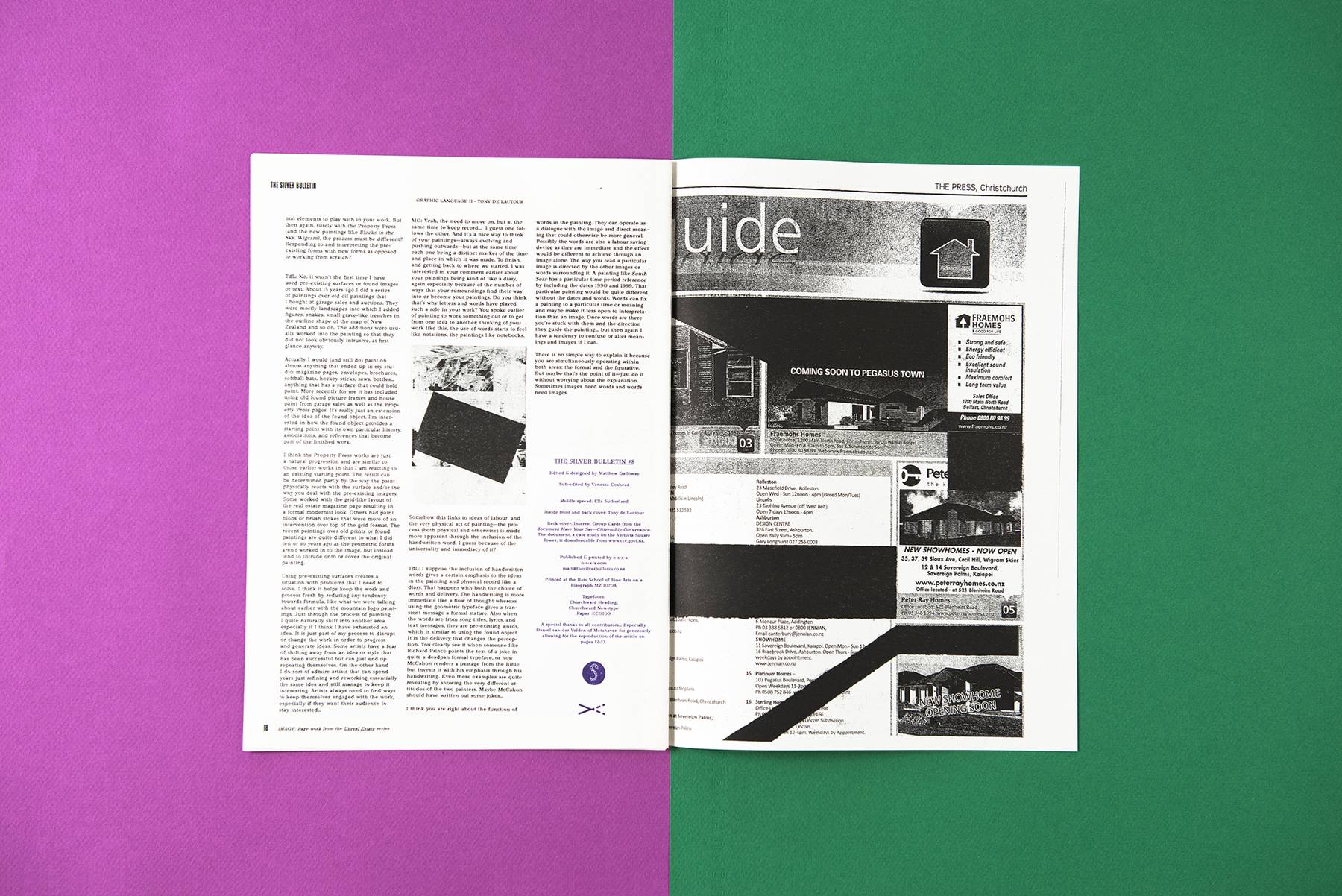 Issue #7.5 – August 2012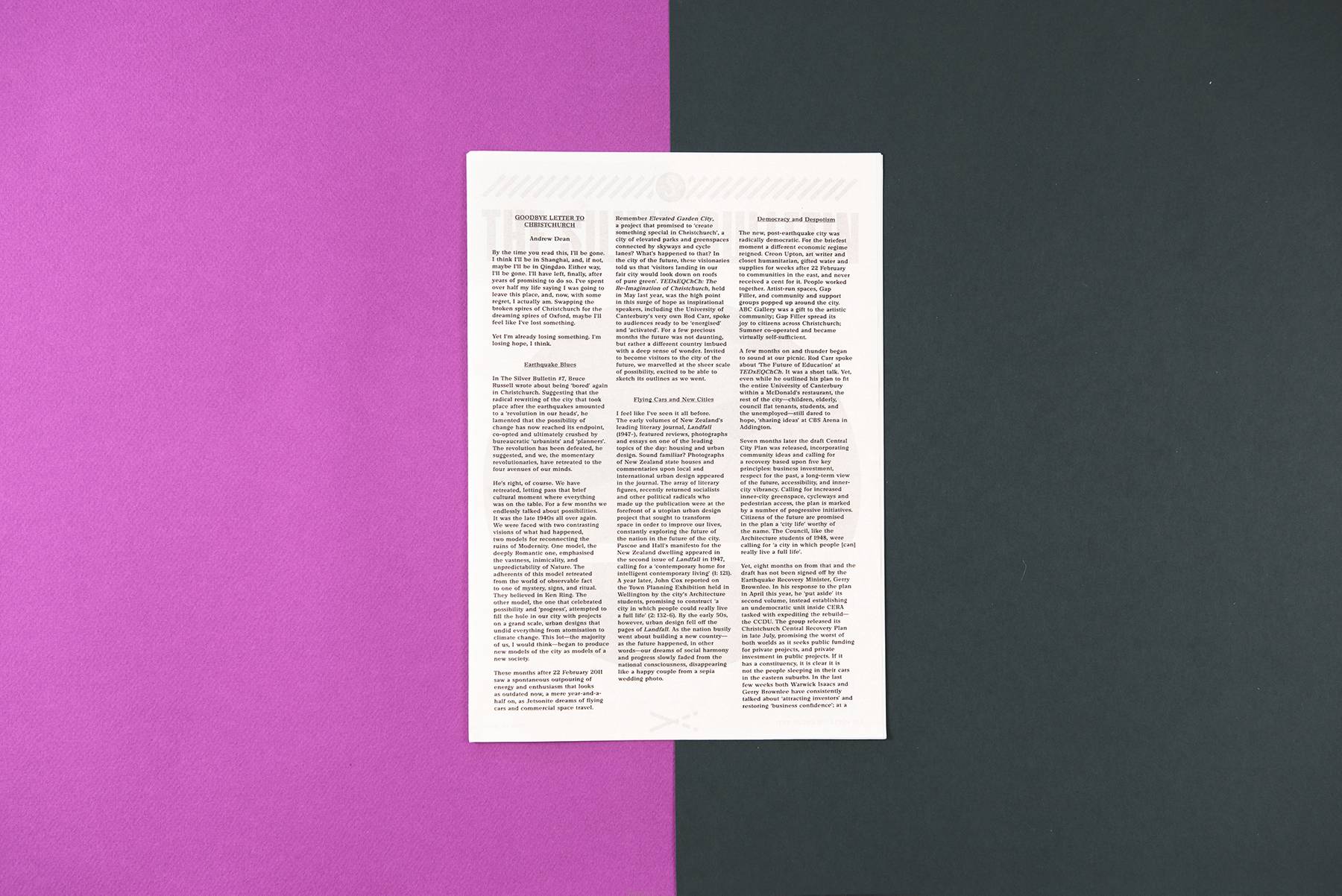 Printed August 2012
Launched at Dog Park Art Project Space as part of the show This is an Invitation
Risograph Black & Grey
Edition of 500
Produced in direct response to the content and editorial premise of #7, The Silver Bulletin #7.5 continued to explore ideas of placelessness, the collective identity of a city/place, and personal responses and attitudes towards this ideas. Articles by Andrew Dean, Barnaby Bennett, Laura Durham and myself, transcripts of public talks by Bruce Russell and Judy Darragh, and page works by Sebastian Warne and Tjalling DeVires. You can read my article from the issue, Ways of Finding and Marking here.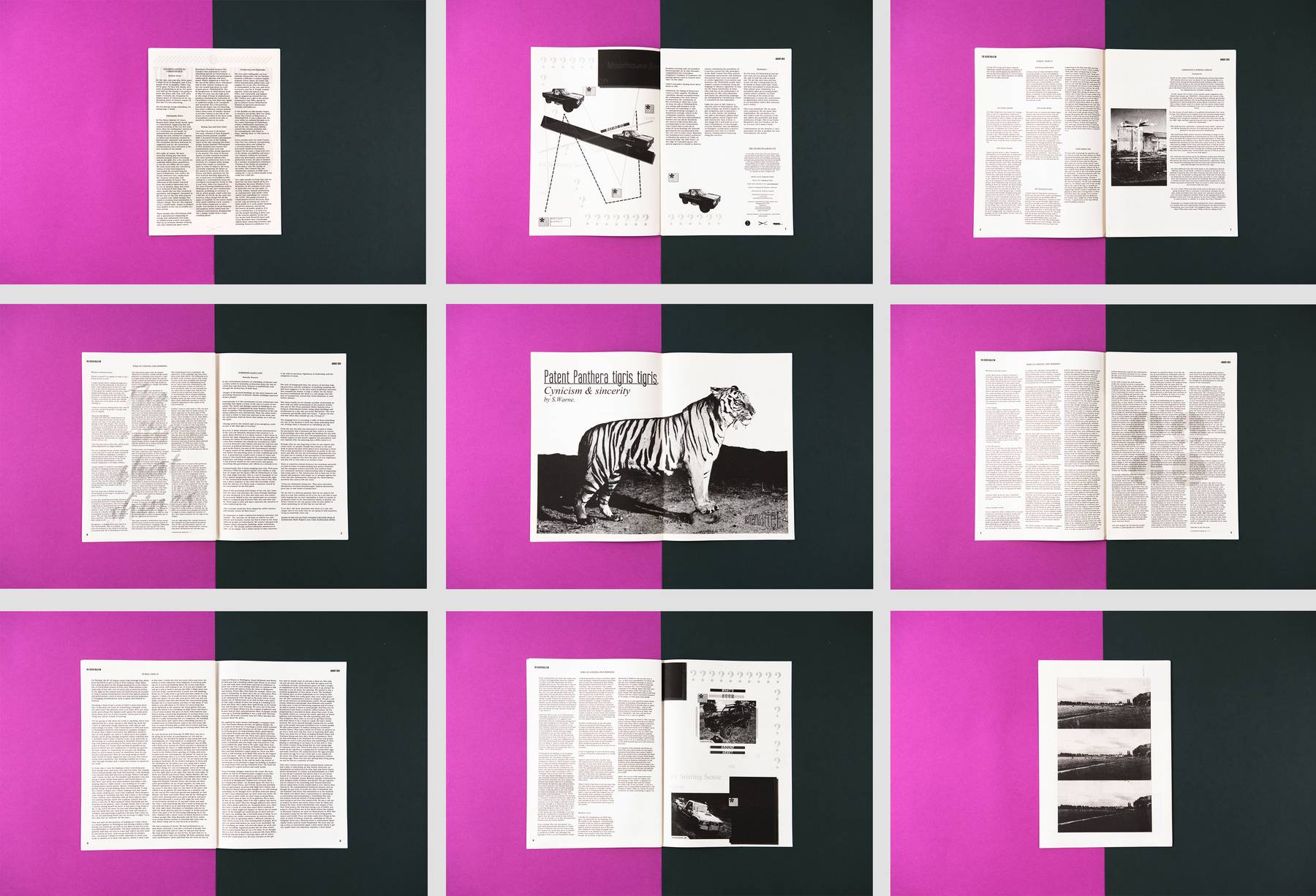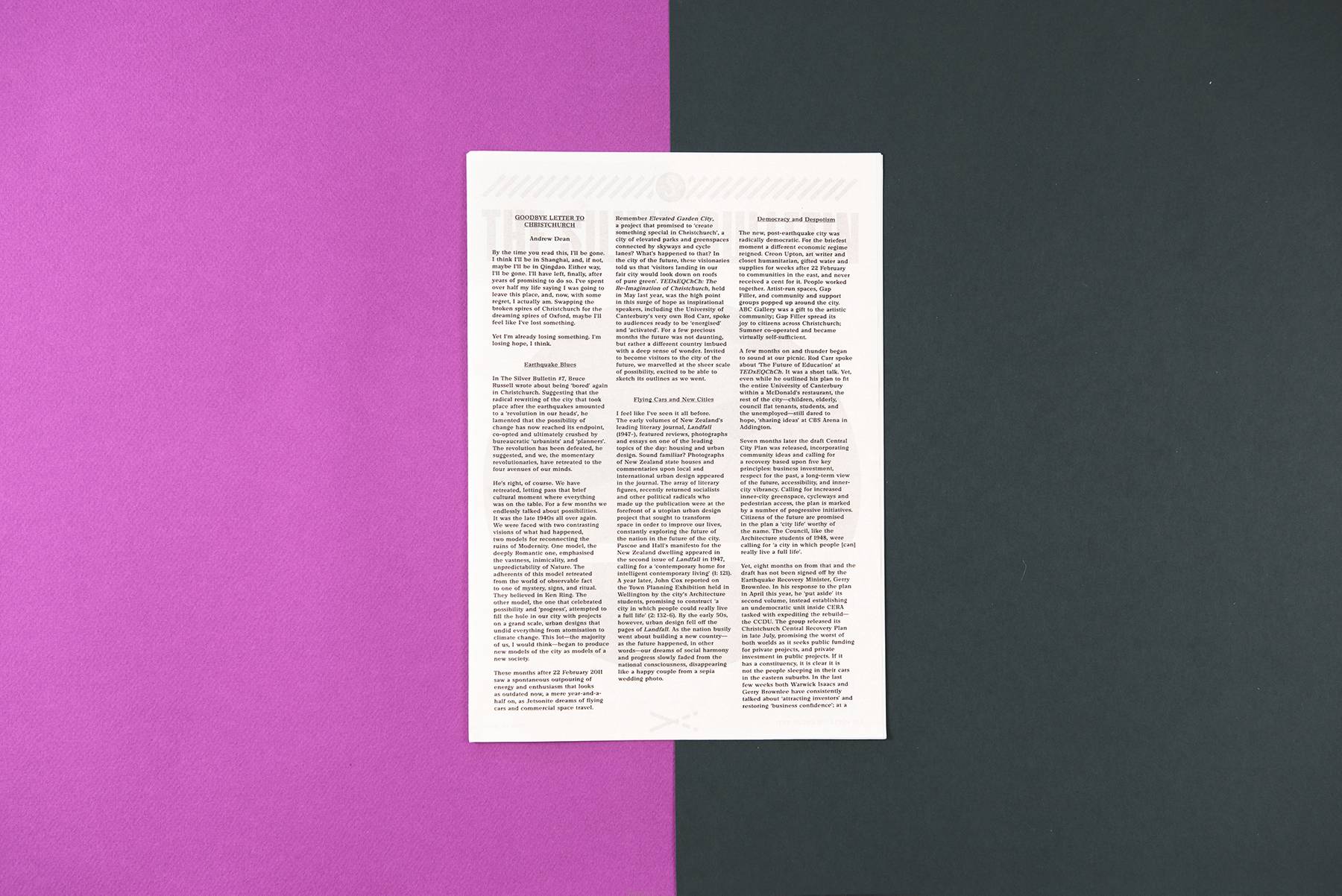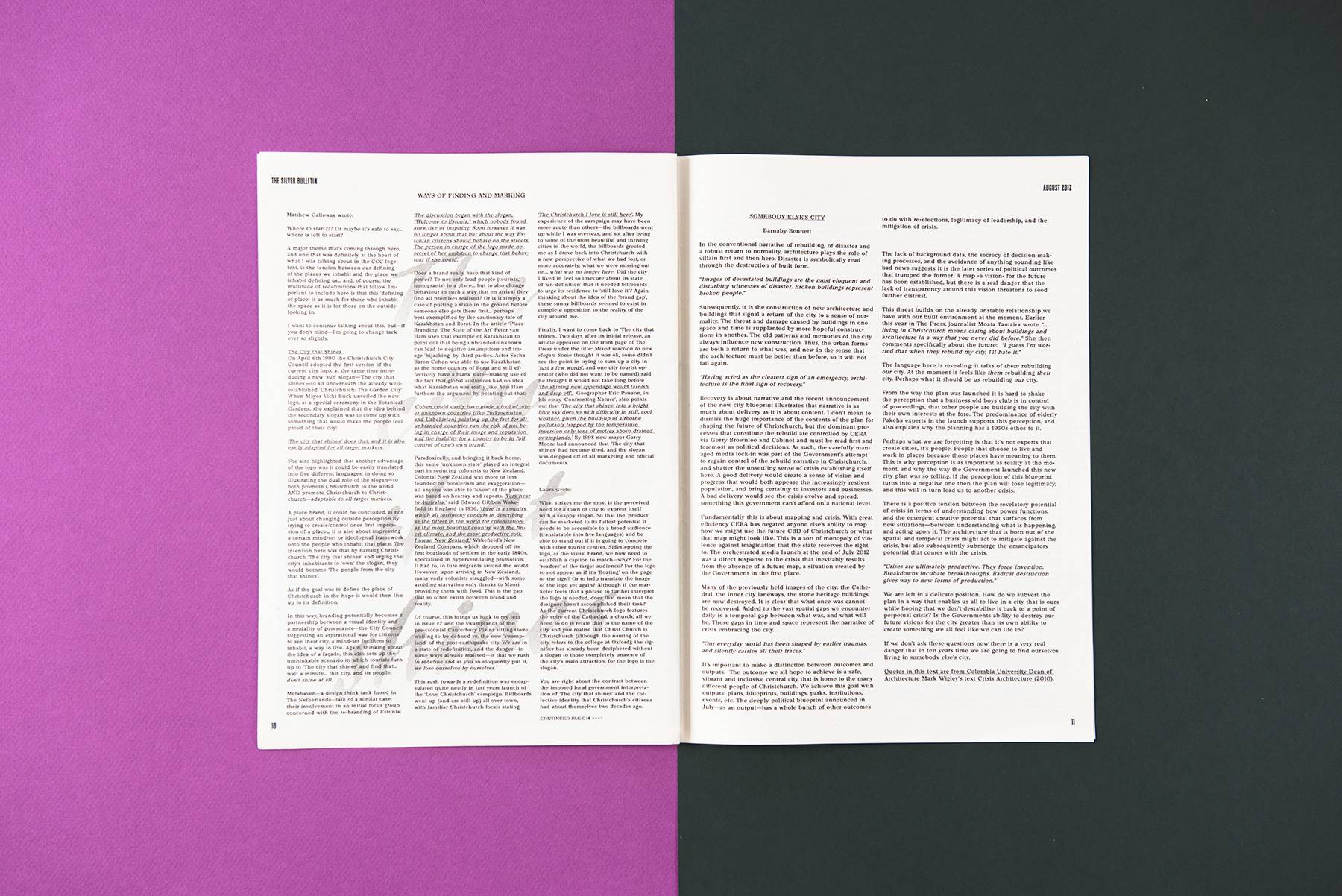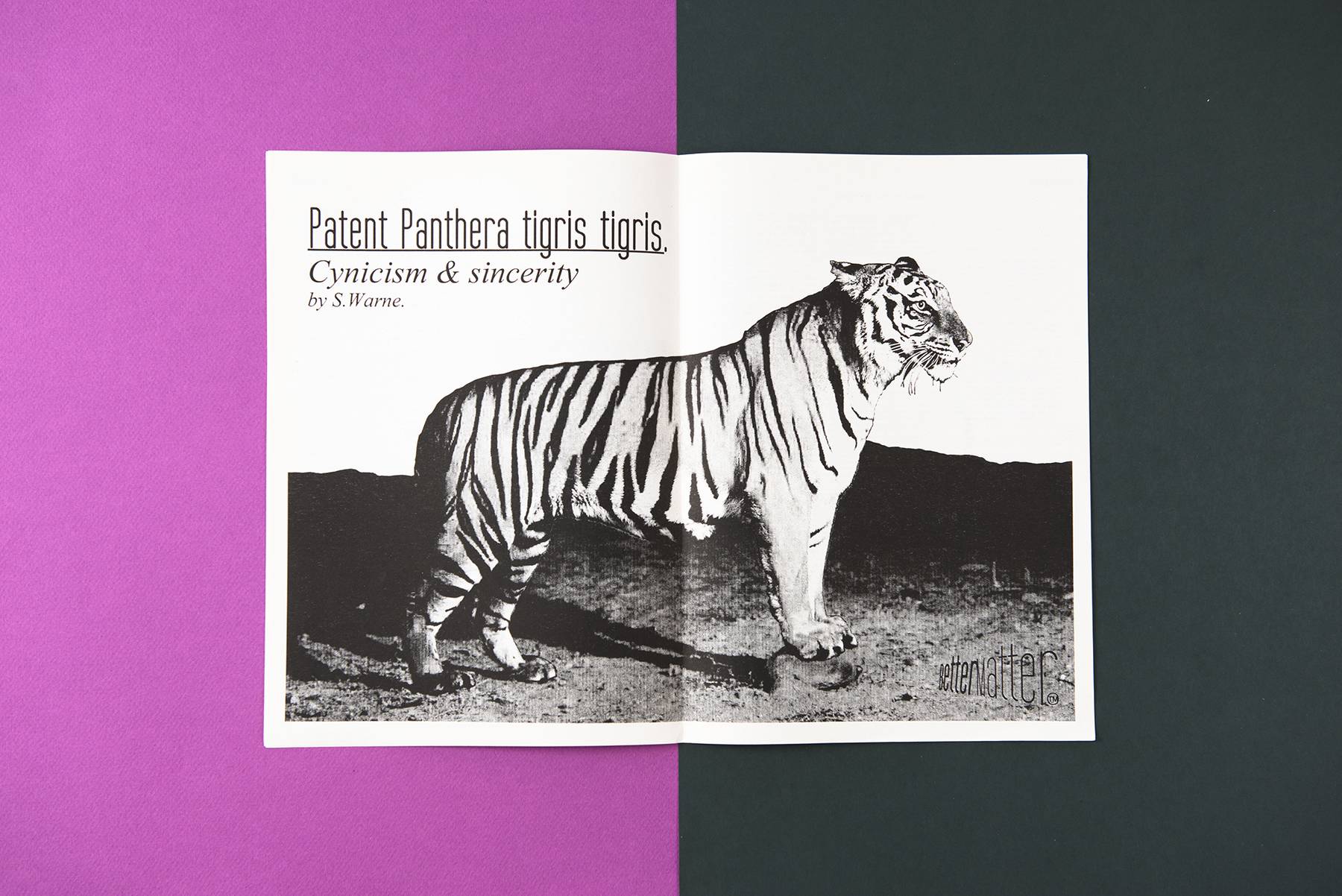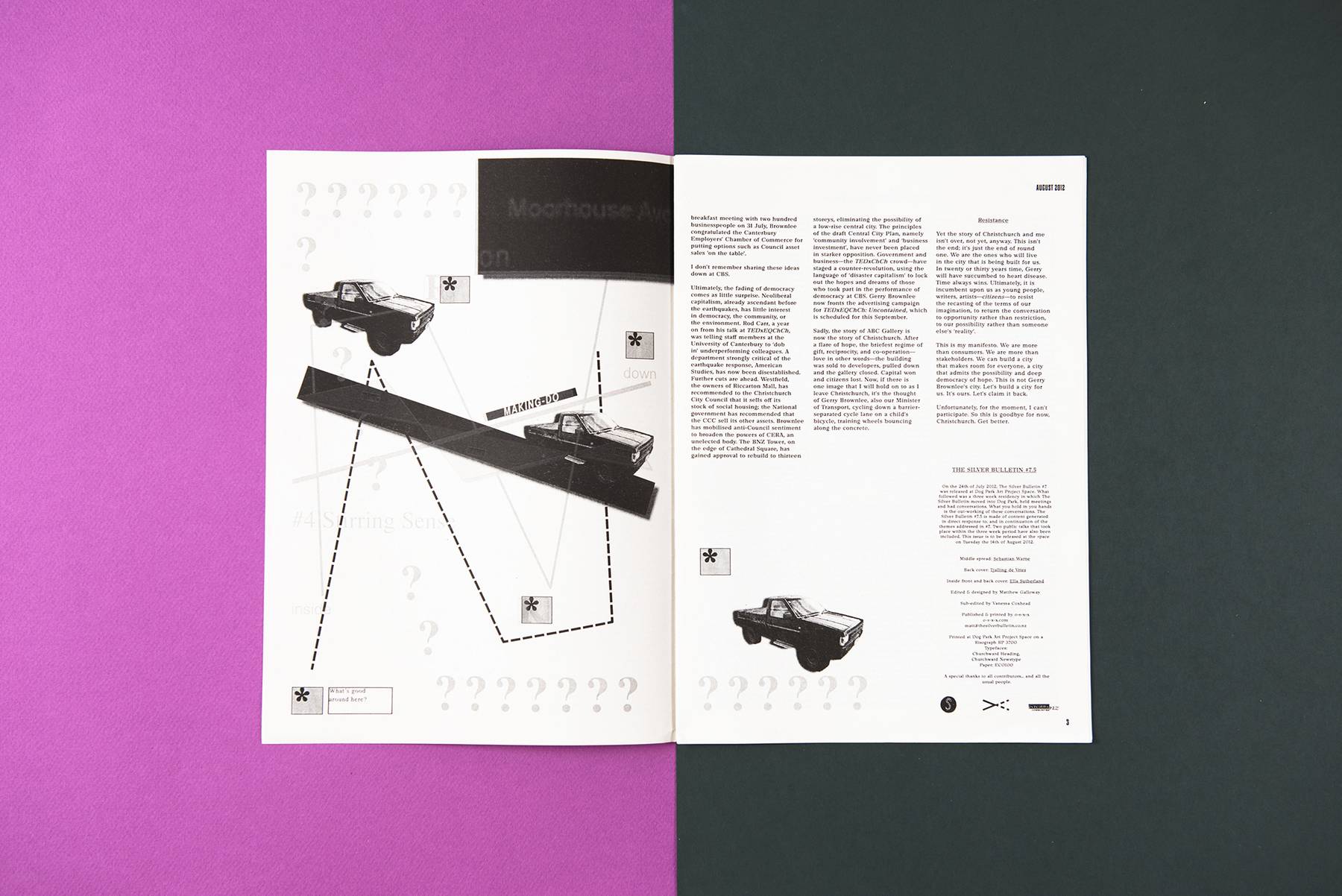 Issue #7 – July 2012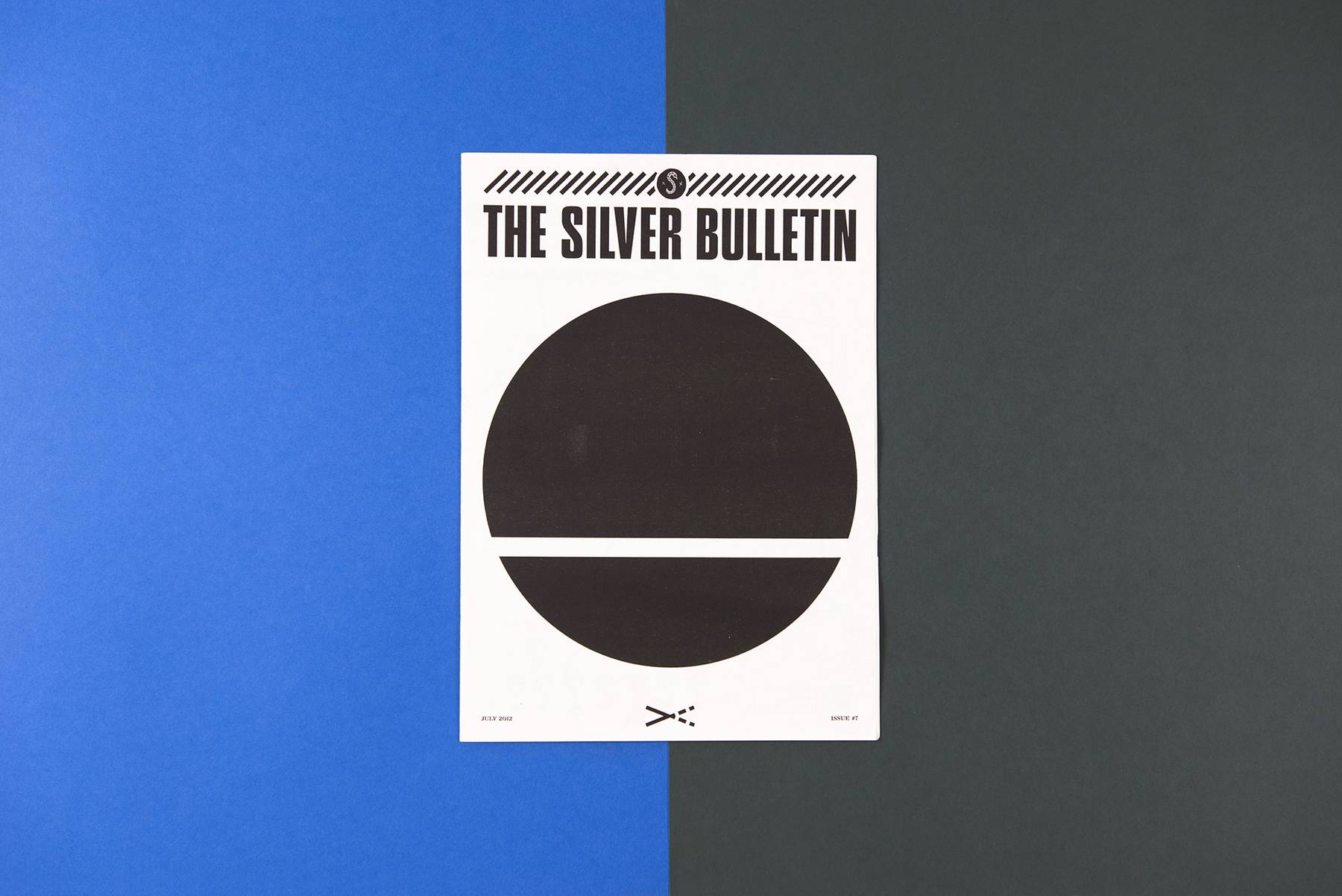 Printed July 2012
Launched at Dog Park Art Project Space as part of the show This is an Invitation
Risograph Black, Blue and Yellow
Edition of 500
The Silver Bulletin #7 was the first issue of the publication to address the issues and possiblities of post-earthquake Christchurch head on. The issue was released at the beginning of This is an Invitation, a exhibition at Dog Park Project Space. Articles by Bruce Russell, Katie Pickles, Chloe Geoghegan and myself, and page works by Tim Veling, James Oram and Tjalling DeVires. You can read my article from the issue, Art Over Nature Over Art here.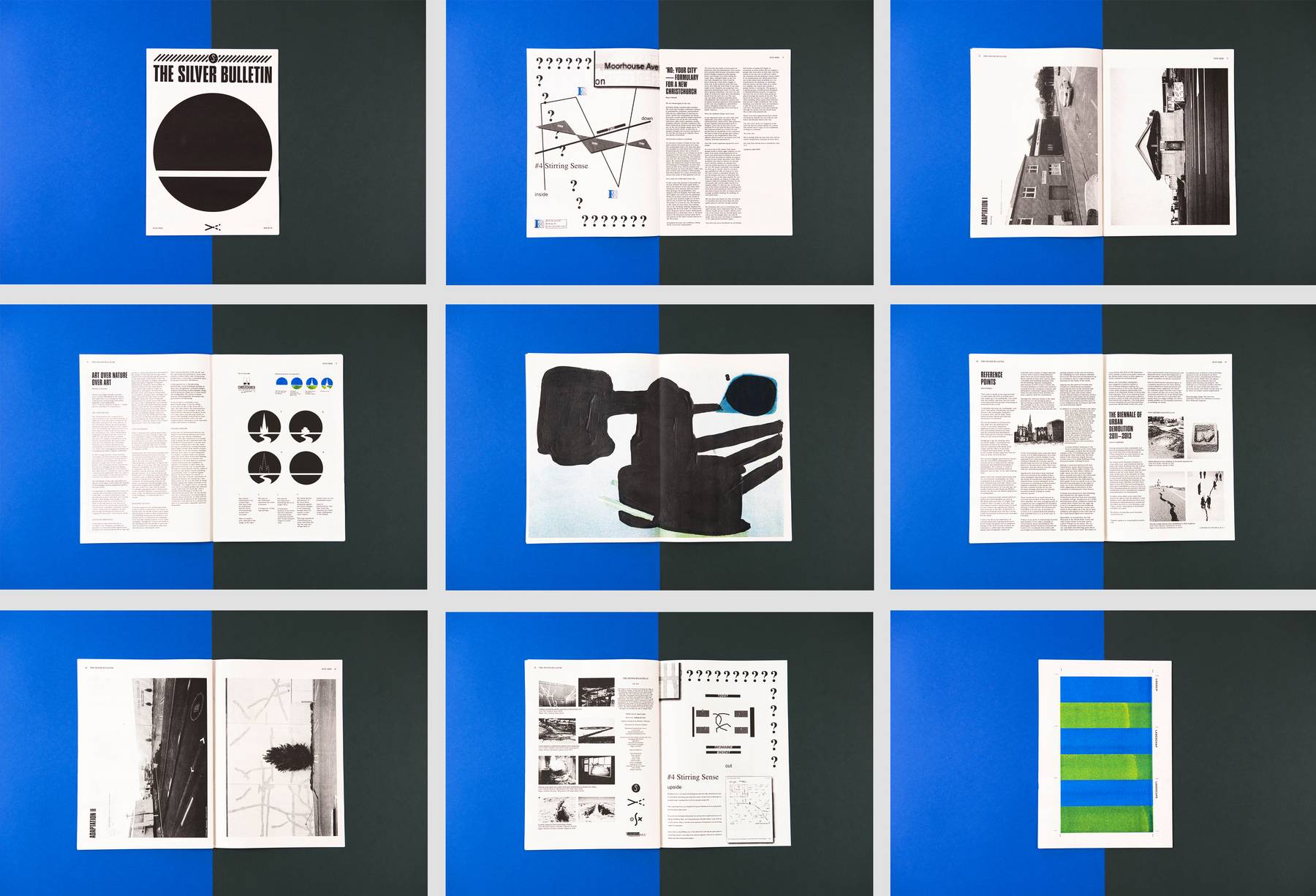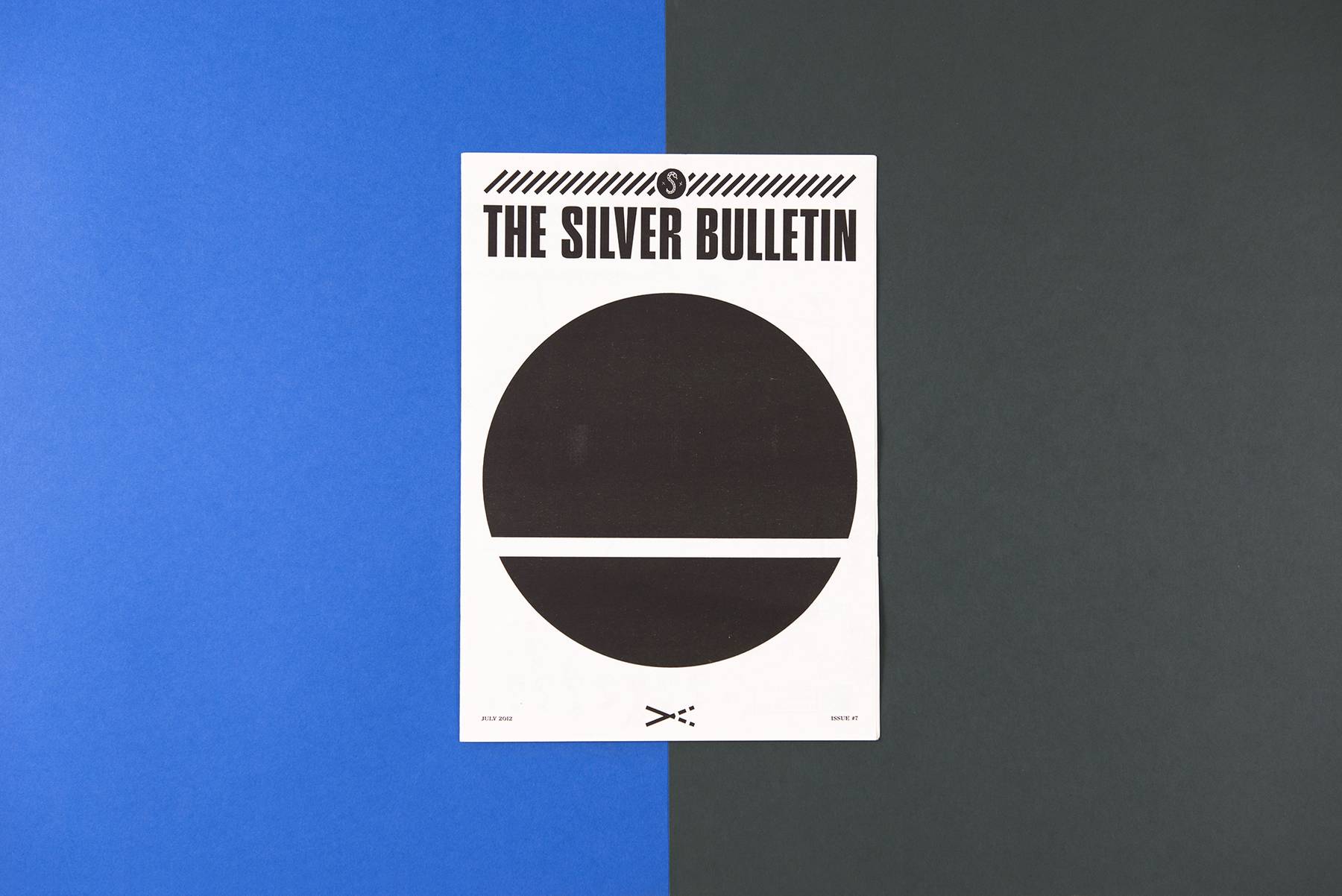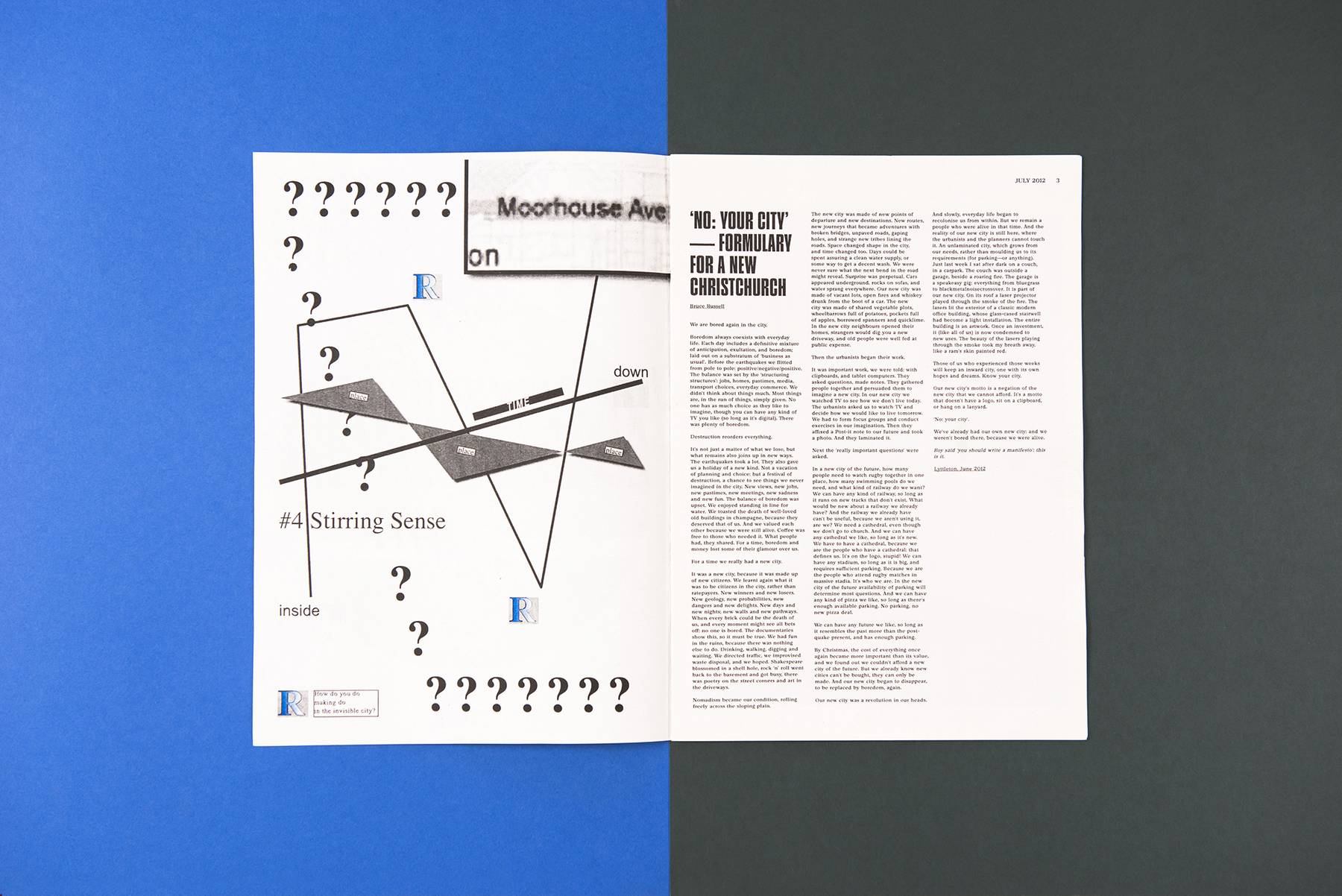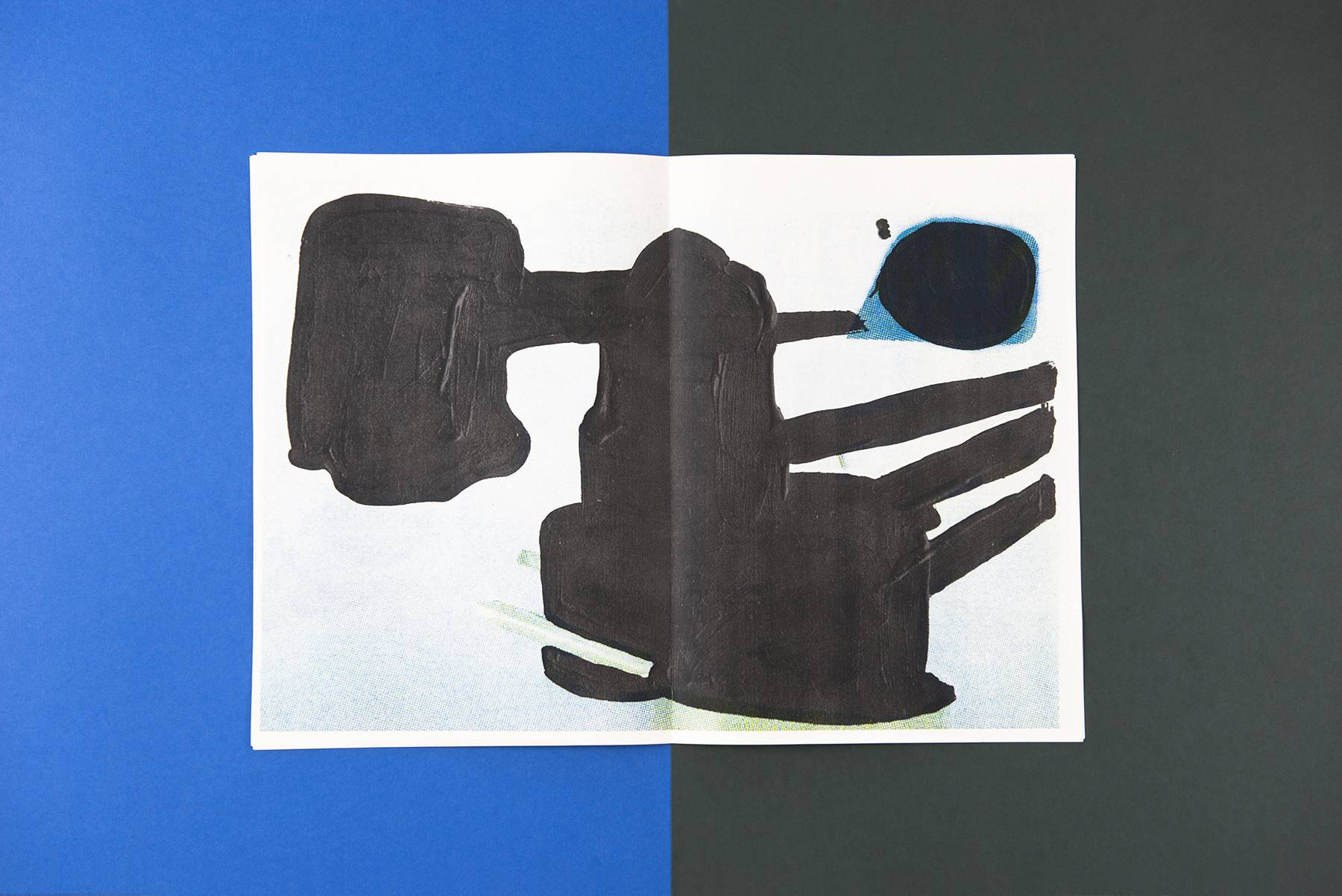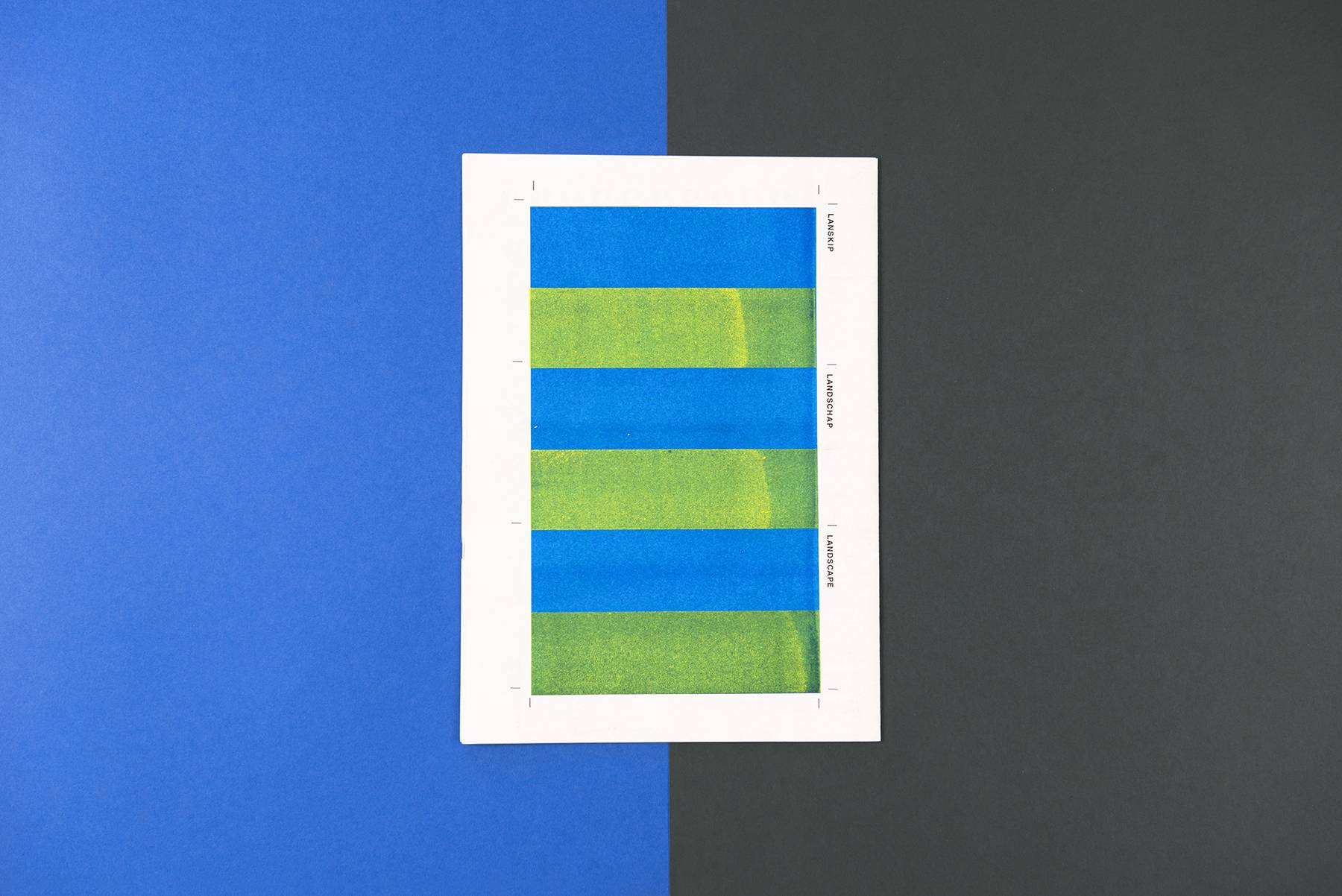 Issue #6 – April 2012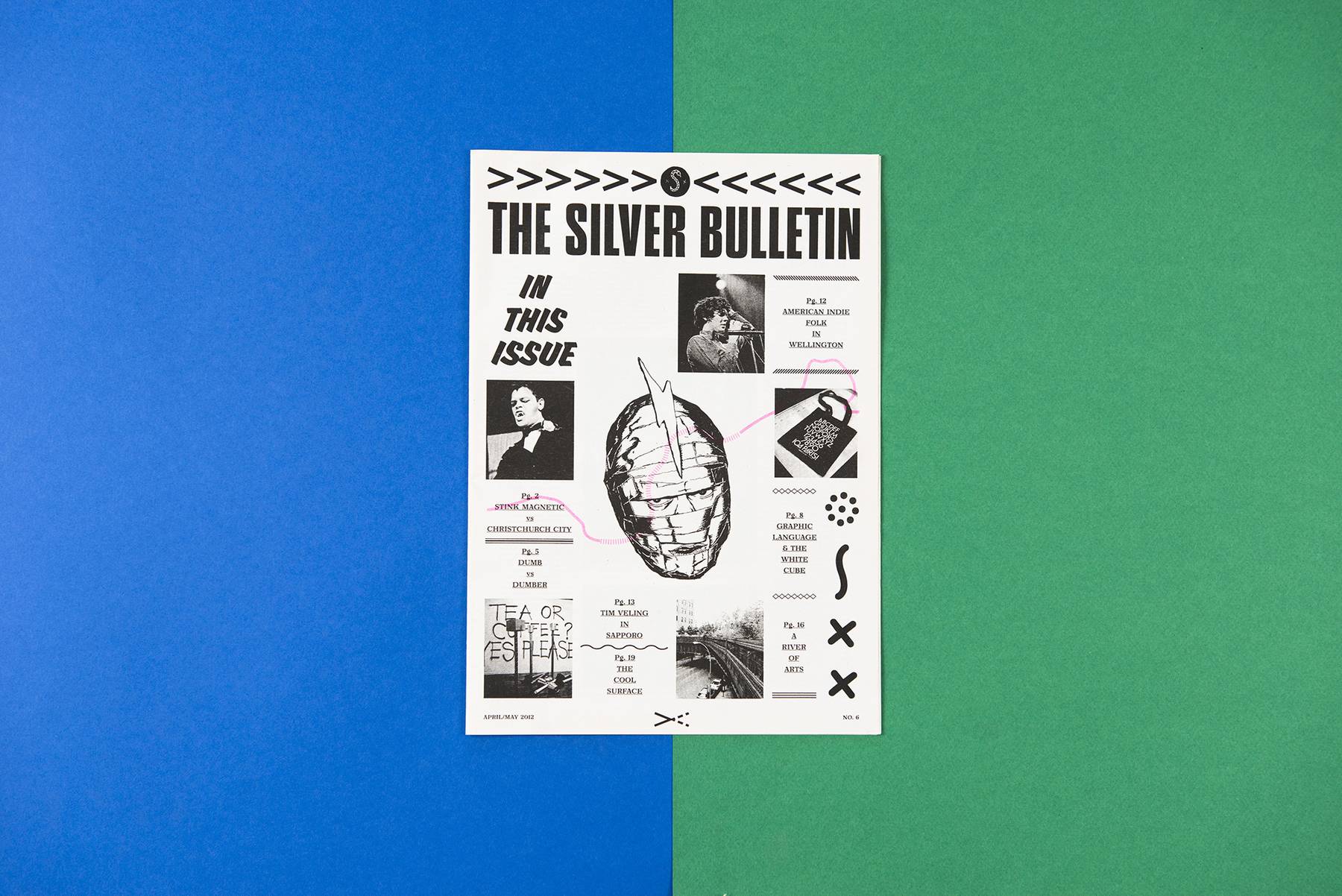 Printed April 2012
Launched at Infinite Definite
Risograph Black, Pink, Blue & Red
Edition of 500
The first issue of 2012, #6 looked to capture a broad overview of the cultural happenings in Christchurch a year on from the February 2011 earthquakes. Texts from Luke Wood, Hamish Win & Andrew Paul Wood, an interview with Stephen Cleland, photographs by Tim Veling. Page works from Rob Hood and Oscar Enberg.