Public Good #2.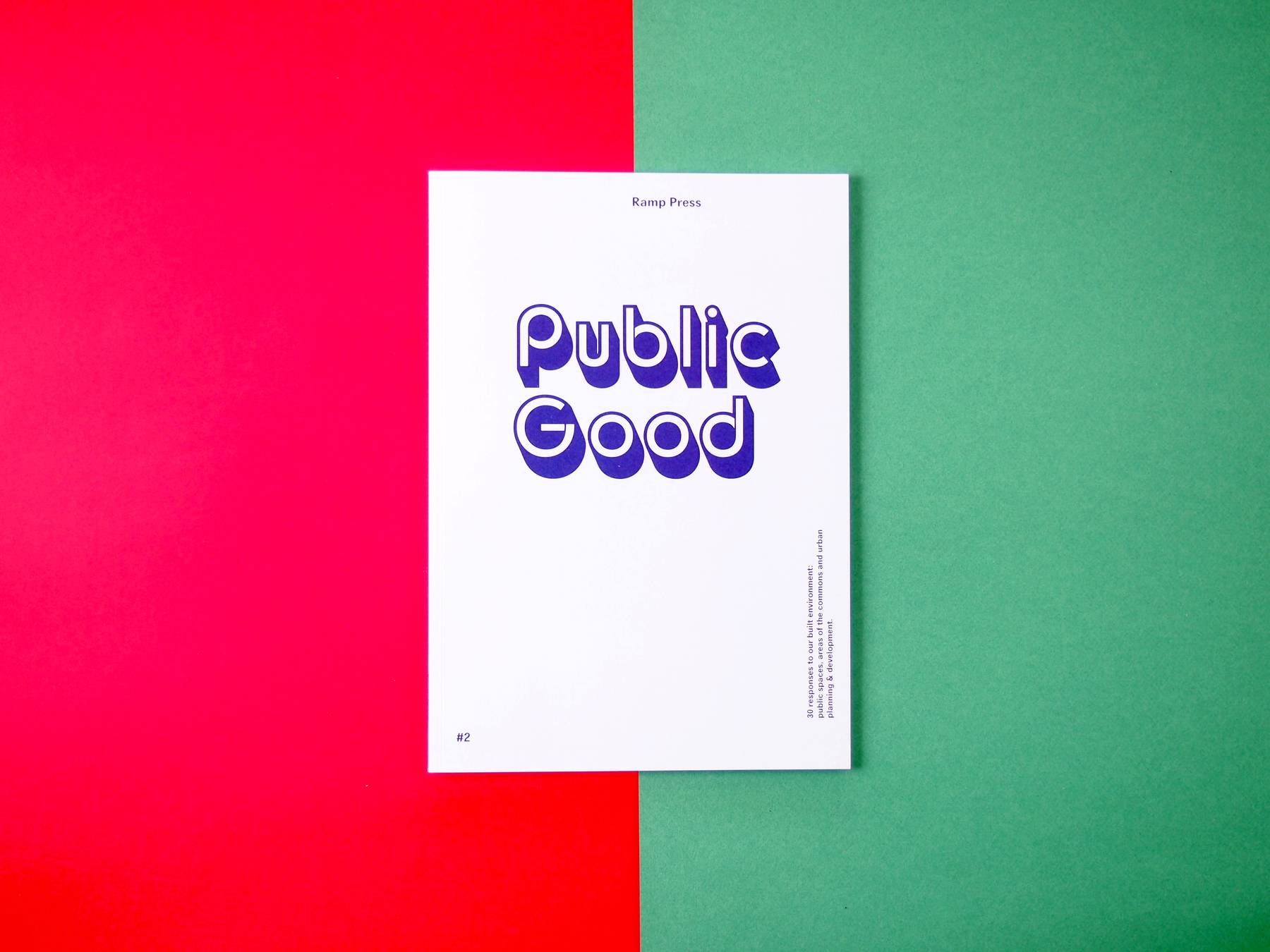 Featuring contributions by 30 New Zealand artists, writers and curators.
Public Good #2 is part of an ongoing series of publications and exhibitions edited/curated by Kim Paton. I've been involved with the series for a while now—I contributed 2 works to the first Public Good exhibition (view here) and also wrote for Public Good #1 (read here). This iteration of the project focuses on artists and writers responding to pre-exisiting issues/documents/imagery relating to the idea of Public Good. Each artist spread is set up with the pre-existing source on the left-hand page, and then the response on the right.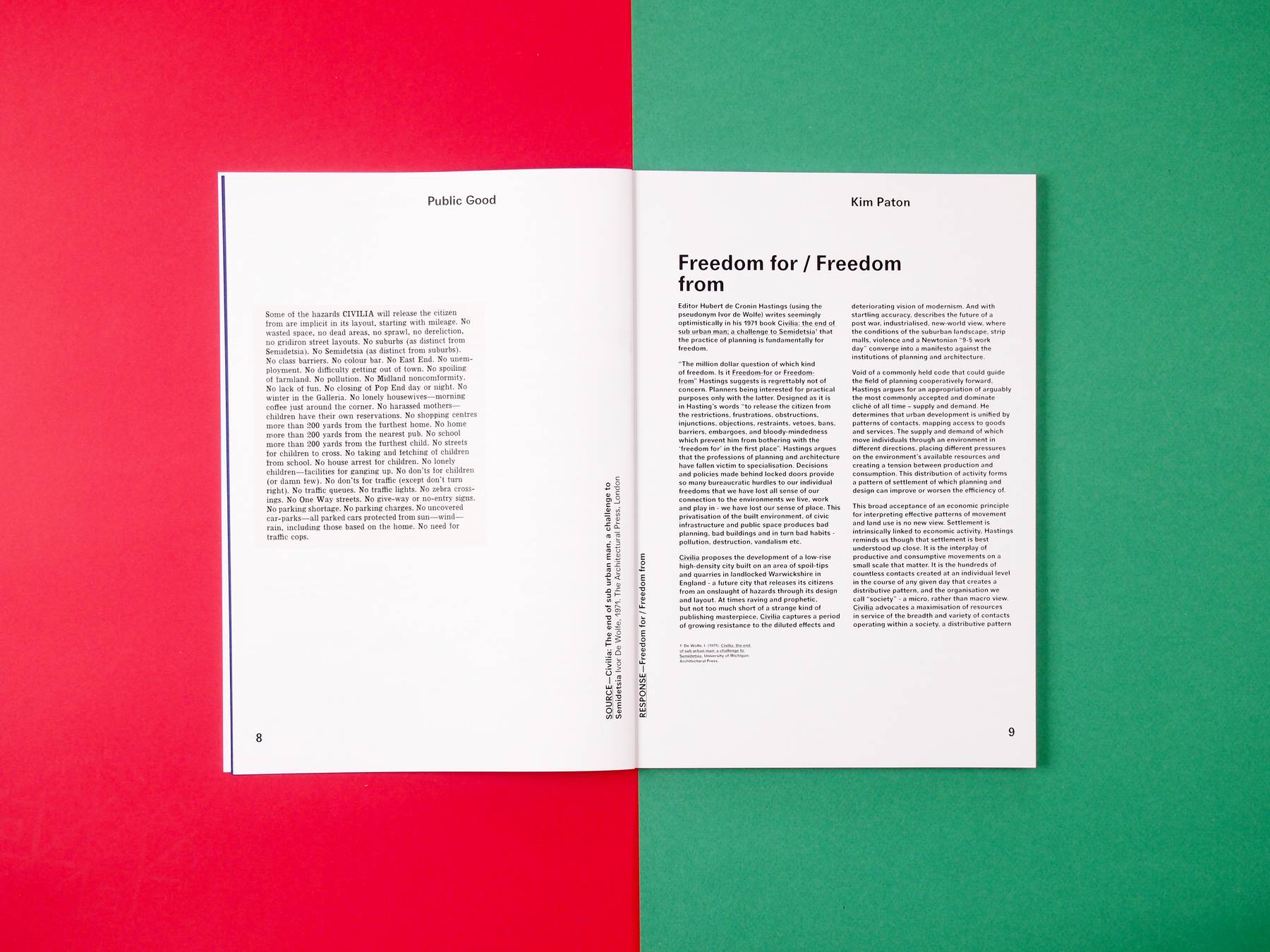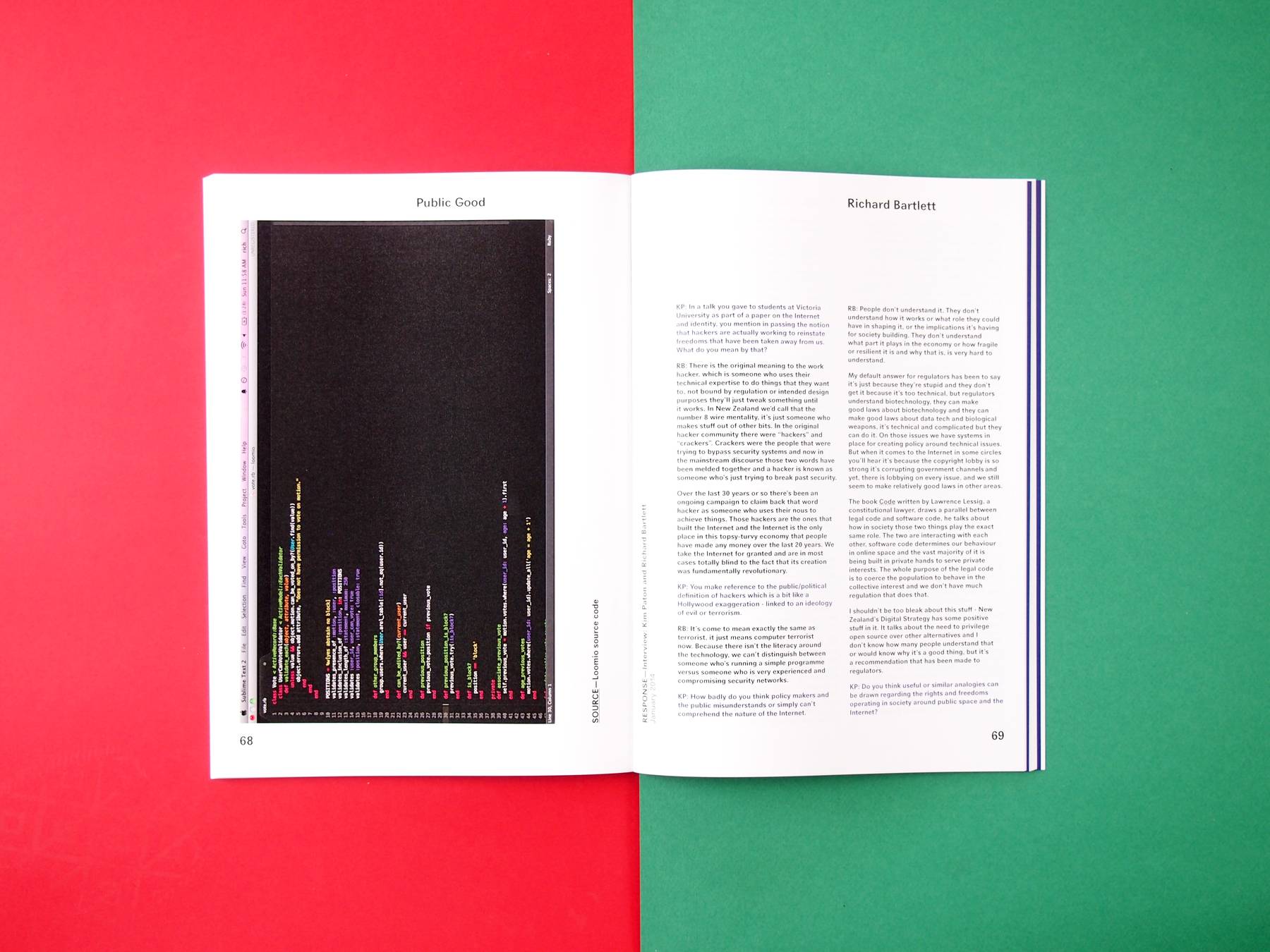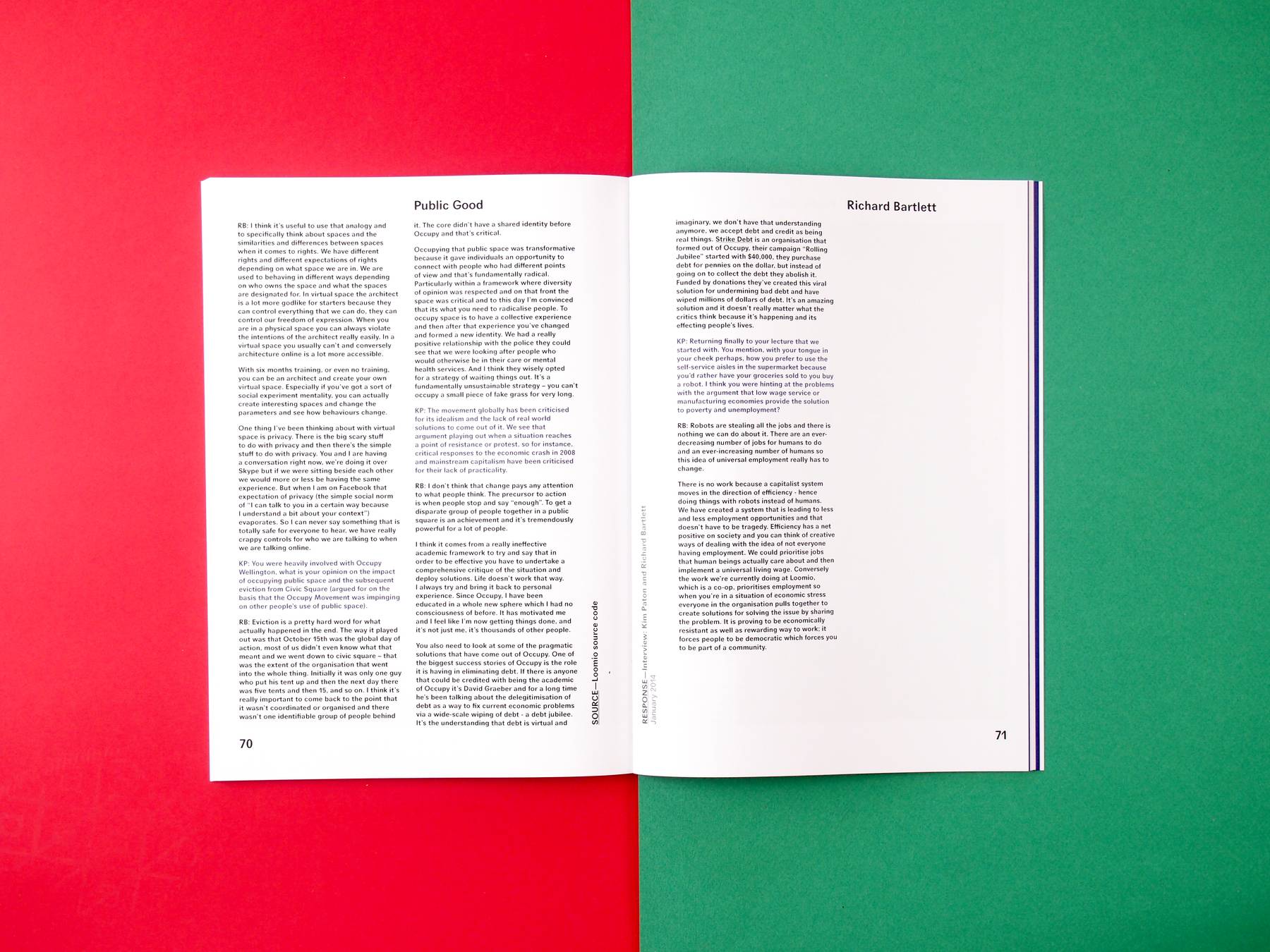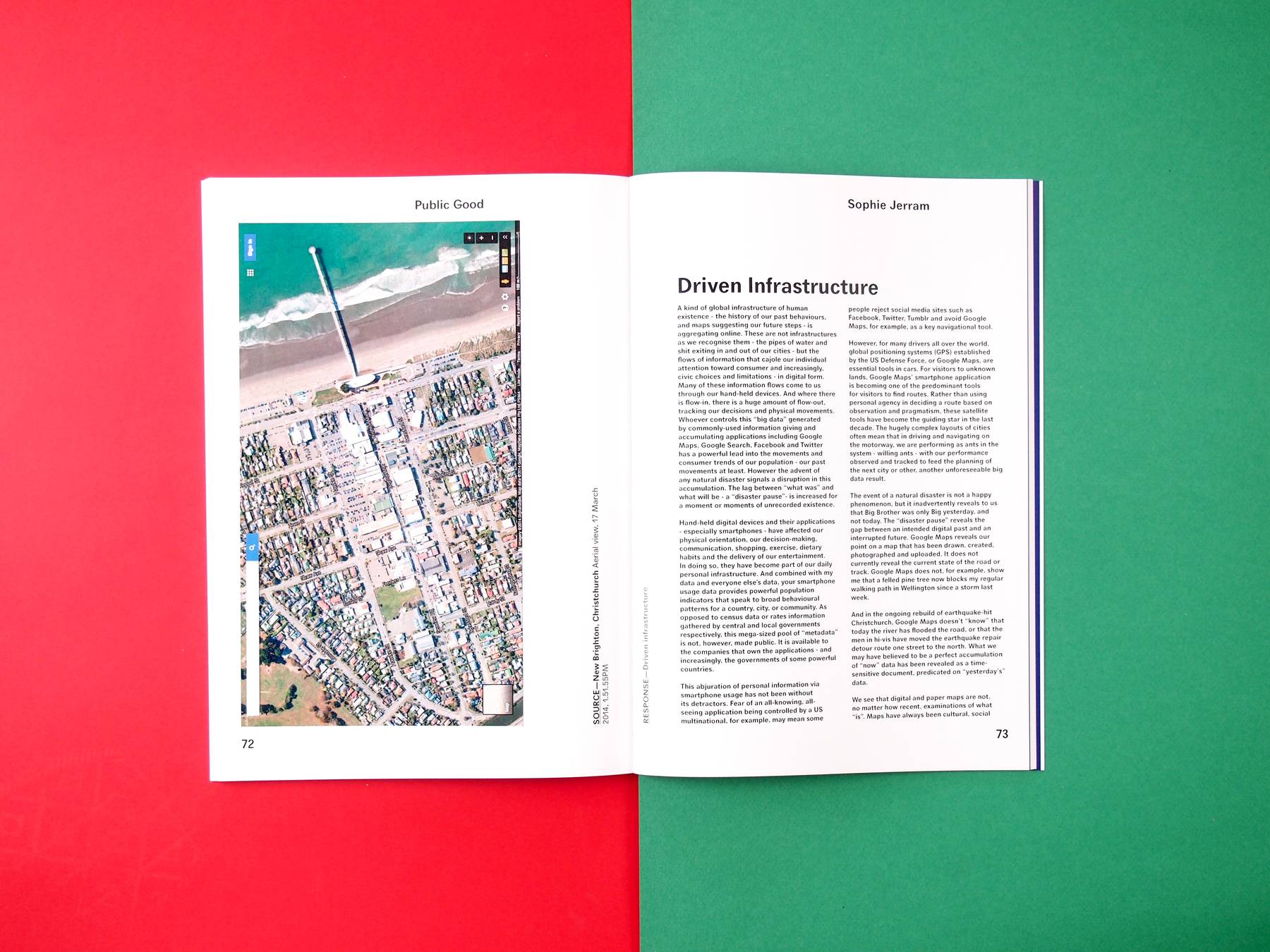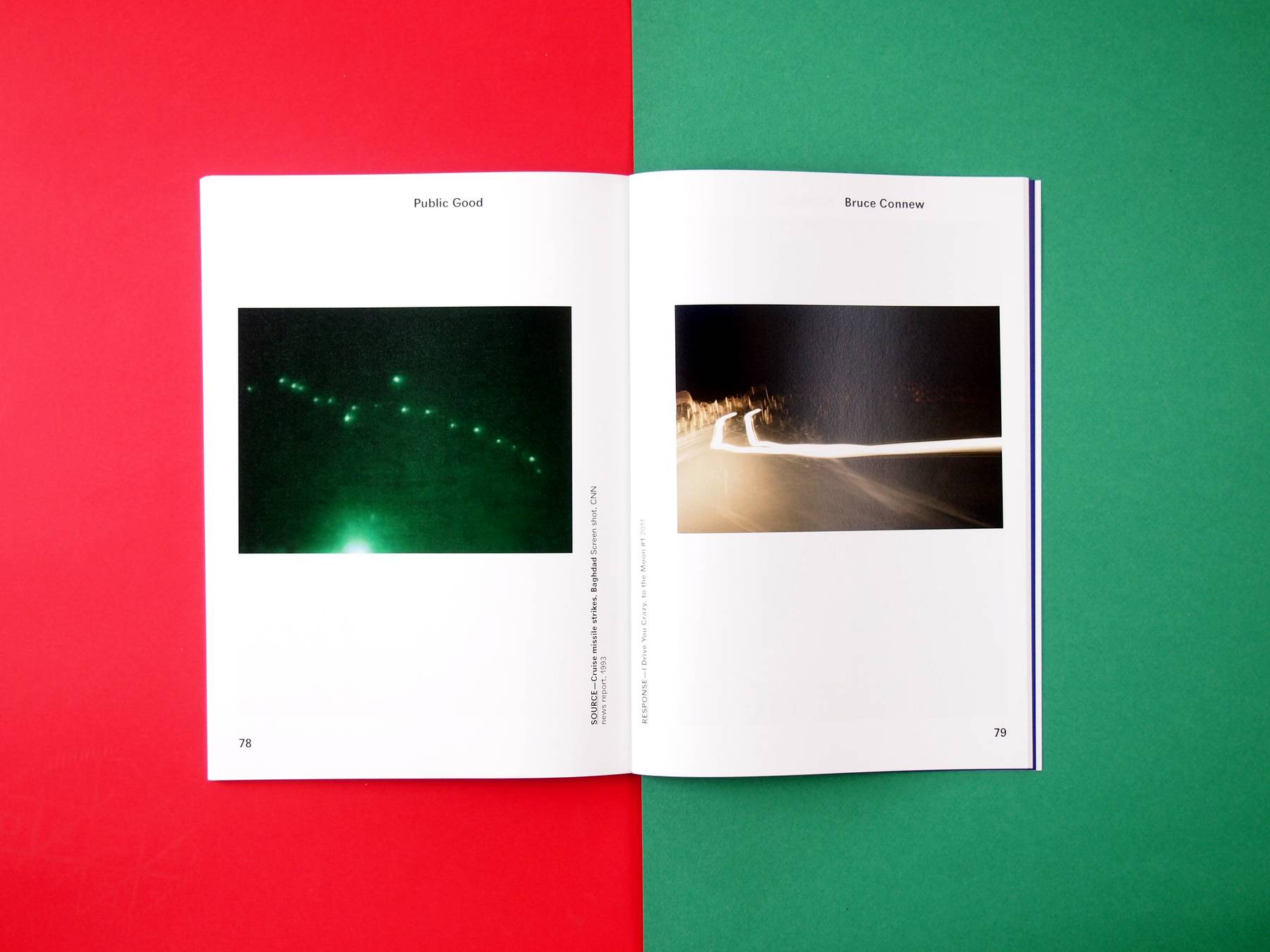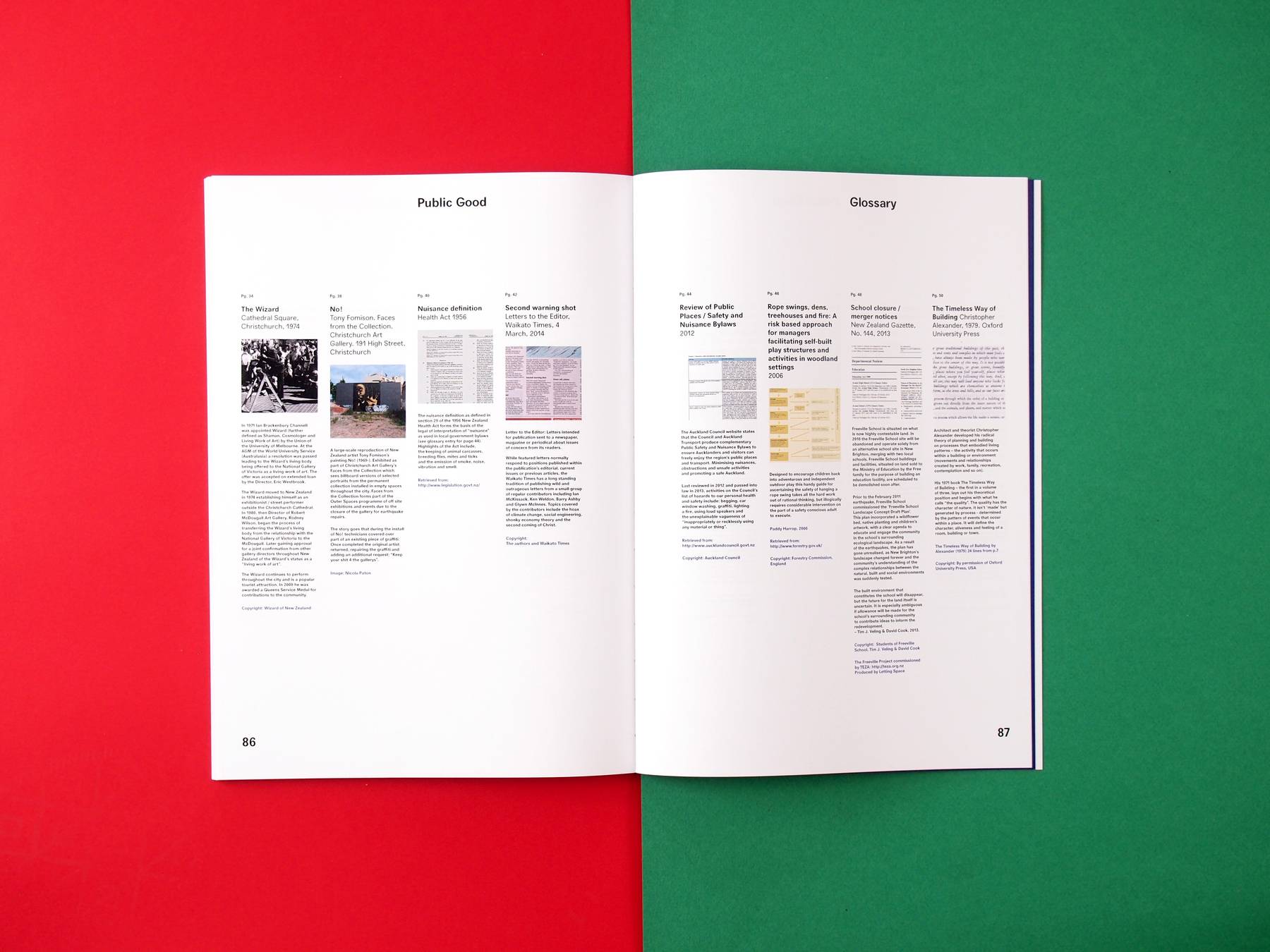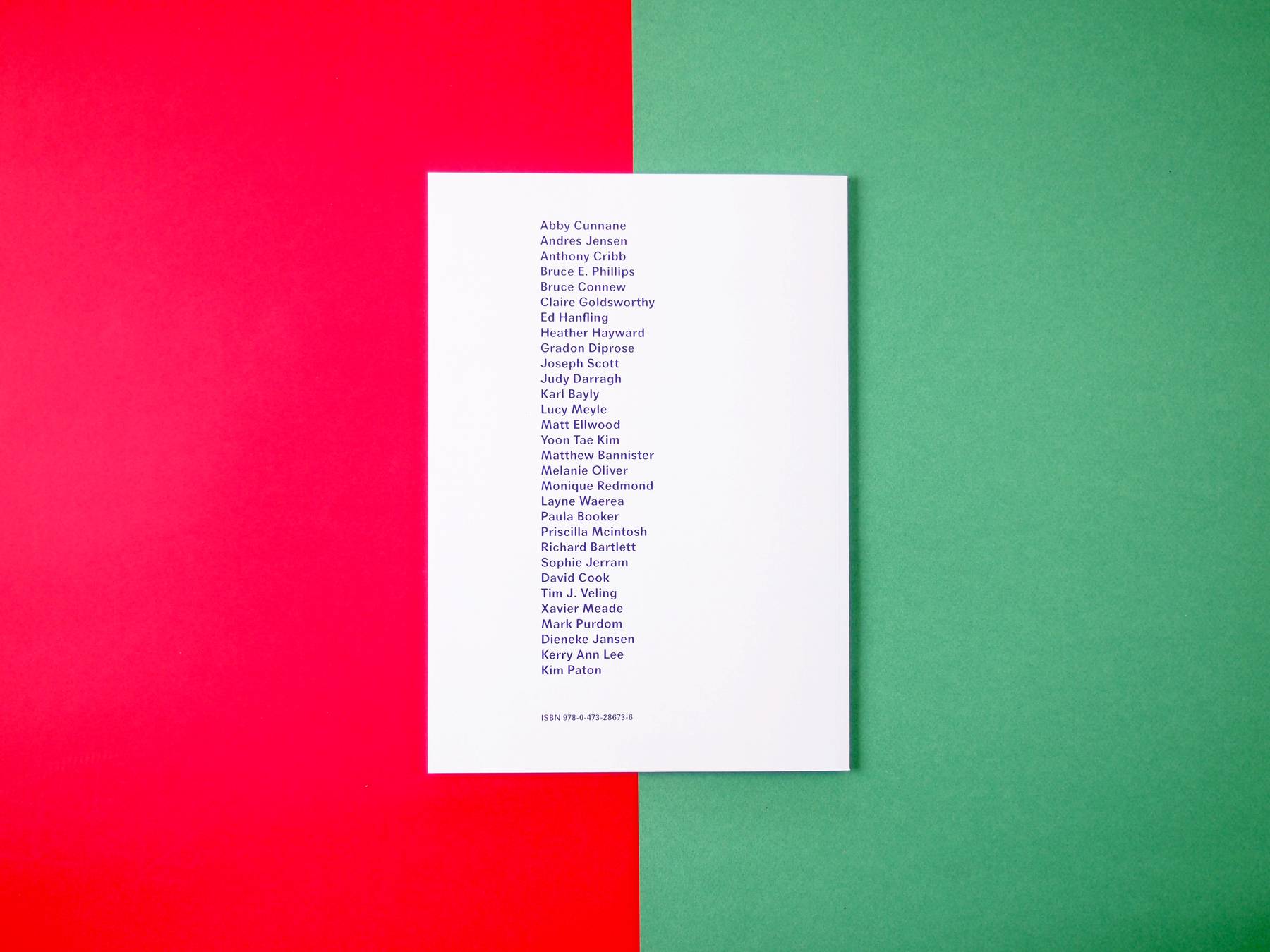 The book features typefaces by Joseph Churchward and Radim Pesko. It's a pretty simple book, with one paper stock and, apart from the cover, just one font used the whole way through, so the book relies heavily on composition and scale to delineate the different information.