Speaking Places: Hamilton 2015.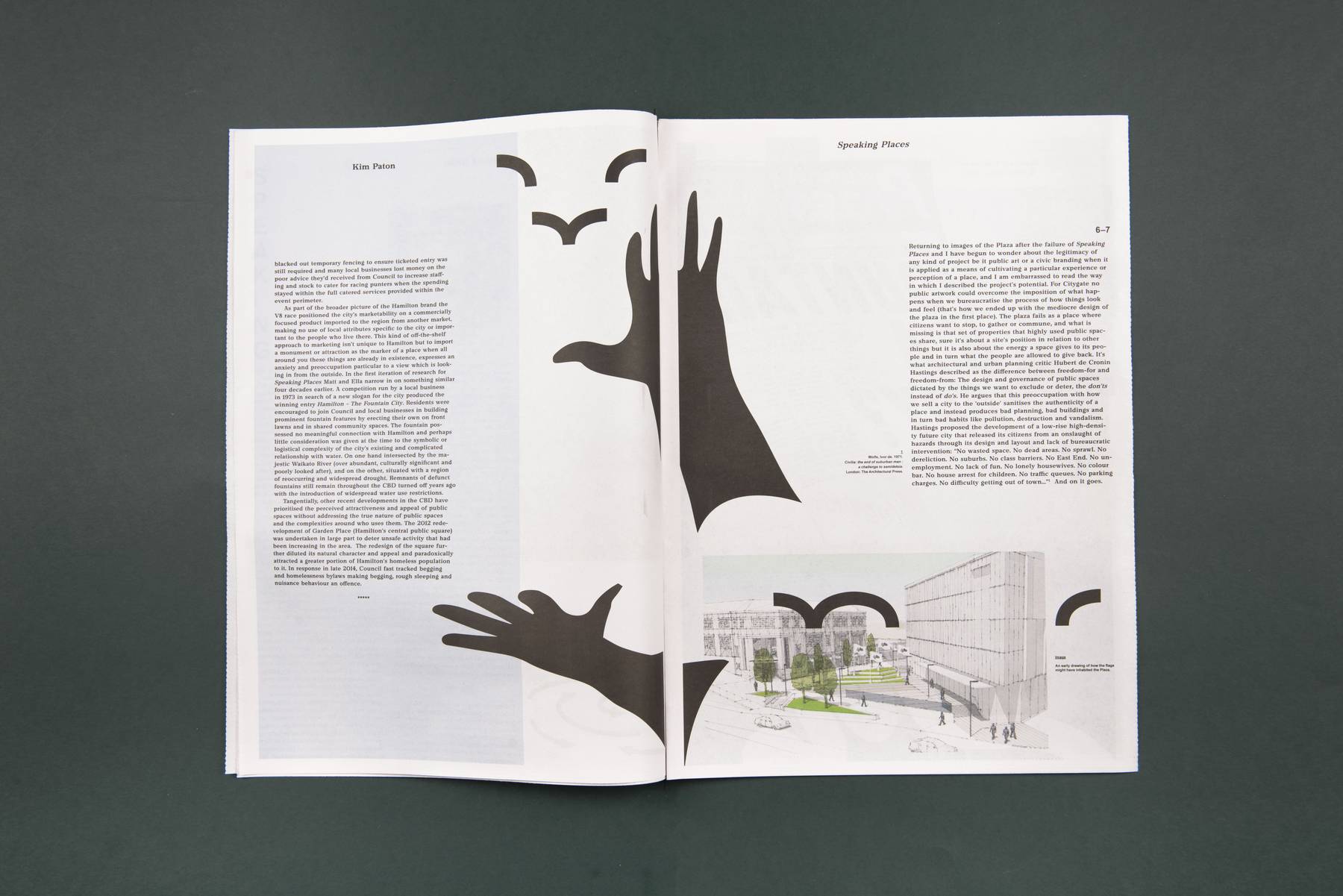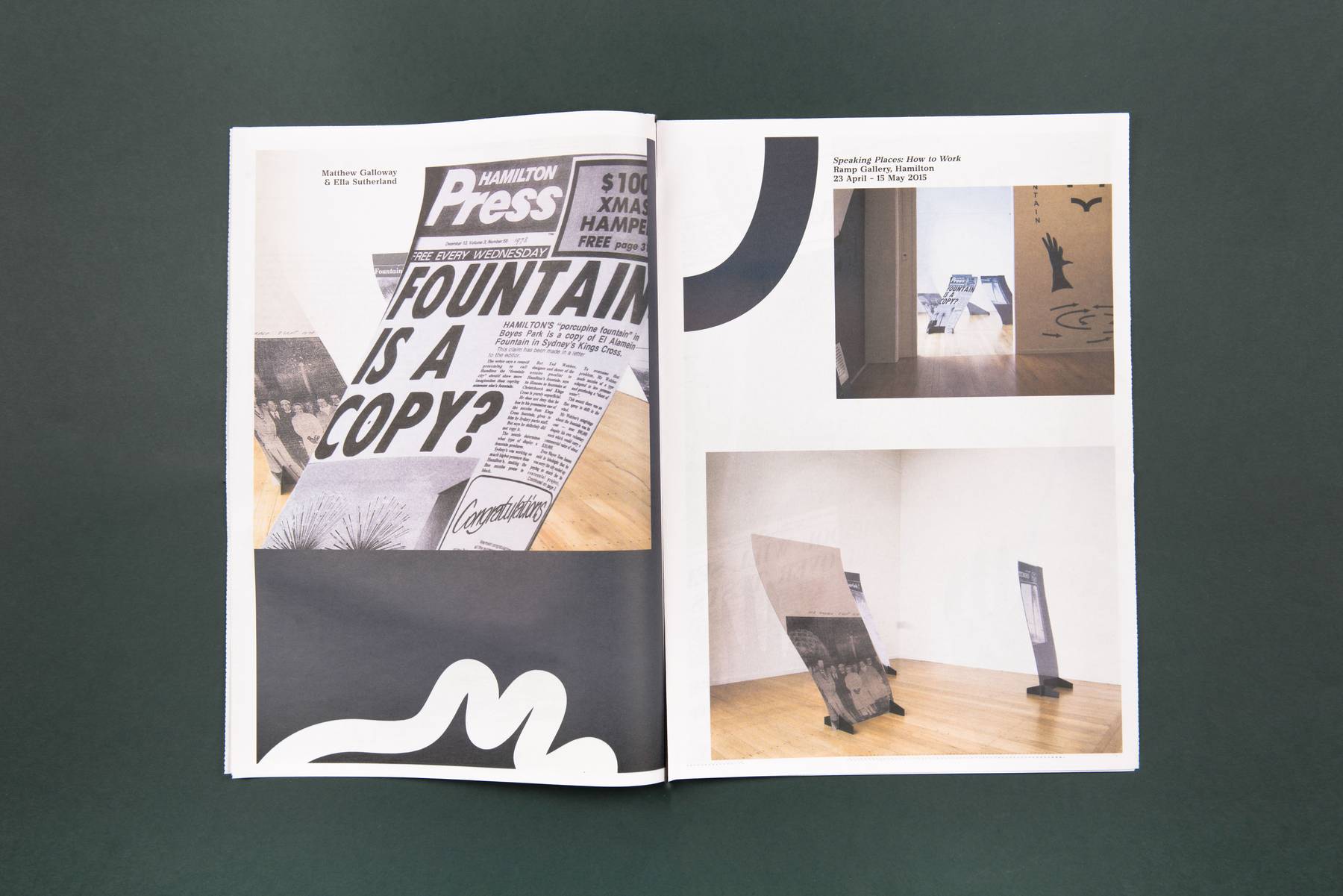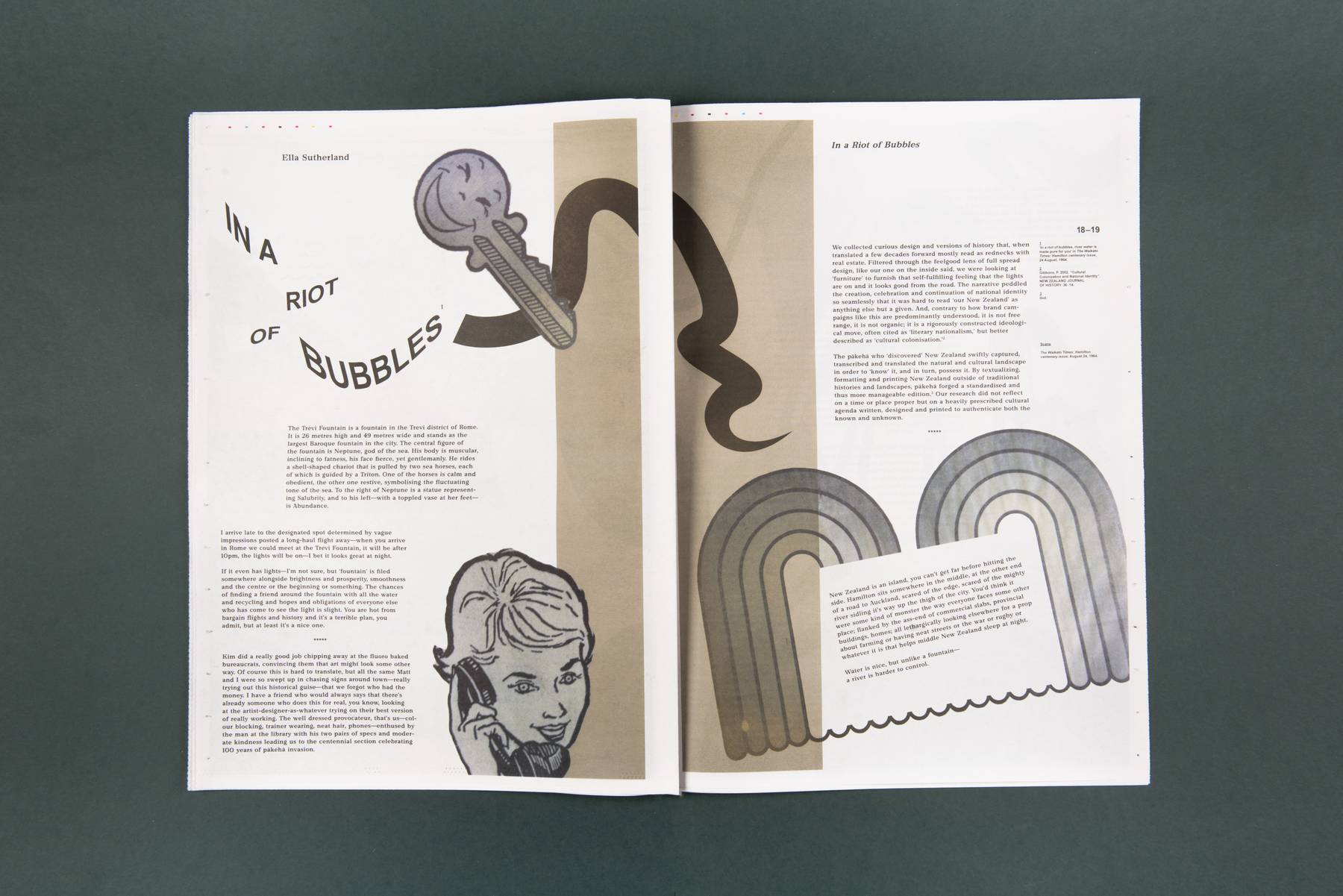 Originally intended as part of a larger public art project curated by Kim Paton, Speaking Places: Hamilton 2015 focusses on the ways language may exist and collide within the context of a specific locale and the ways in which the by-products of the natural and constructed environment can be understood, highlighted, traced and proposed.
The Speaking Places series is an ongoing collaboration with Ella Sutherland. It seeks to question how graphic design might offer alternative perspectives; drawing upon historical, cultural and social precedents whilst also claiming its own identity as an autonomous form.
In this instance, the project focuses on the city of Hamilton, NZ, and it's forgotten identity 'Hamilton: the Fountain City'. The publication also turns in on itself, discussing the failed public art commission it was originally intended for. It includes texts from Kim Paton, Ella Sutherland and myself. You can read my contribution To a Concerned Resident of Hamilton here.