Speaking Places: How to Work.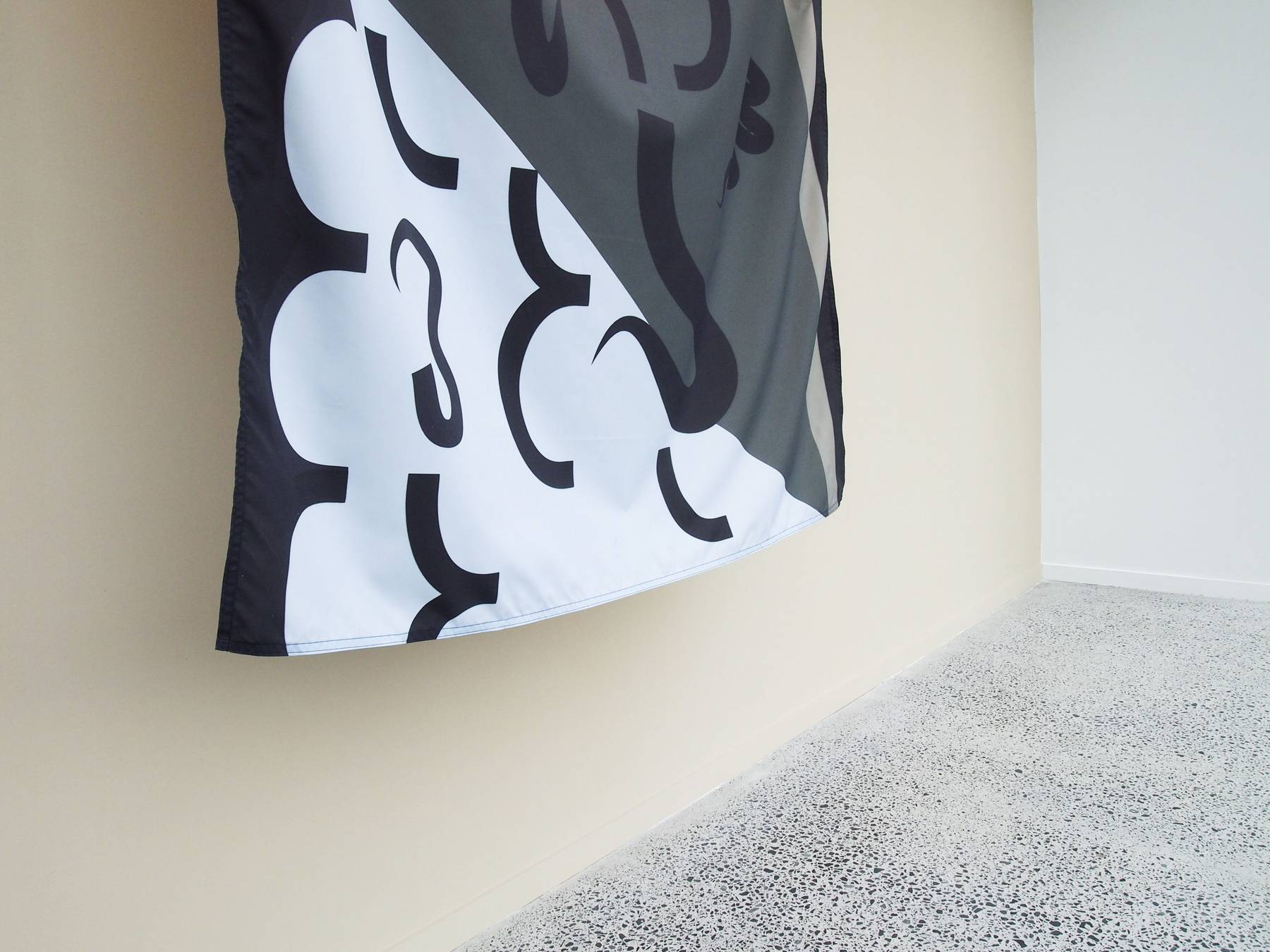 Speaking Places: How to Work was a collaboration with Ella Sutherland, intended to form the first part of a larger temporary public project in Hamilton throughout 2015 called Speaking Places. However, due to numerous problems, the public work is no longer going ahead. This was an ambitious project, and we're sad it will never come to fruition, but glad to have had this initial show to look back on.
Speaking Places was produced alongside curator Kim Paton, who worked tirelessly on the project. Here's an exerpt from the original press release that accompanied the show, it goes some way towards explaining our intentions, and find more images of the show below.
Focusing on the ways language may exist and collide within the context of a specific location, Speaking Places: How to work, looks at the different ways in which the by-products of the natural and constructed environment can be understood, highlighted, traced and proposed. This presentation seeks to question how graphic design might offer up alternative perspectives; continuing to draw upon historical, cultural and social precedents whilst also claiming its own identity as an autonomous form.
The Speaking Places series is intended to continually evolve and adapt in response to Hamilton's local context and the fluidity of the urban environment. Through multiple interactions with a place and its people, the project aims to expose the potential for unique languages and universal archetypes to co-exist in the same space.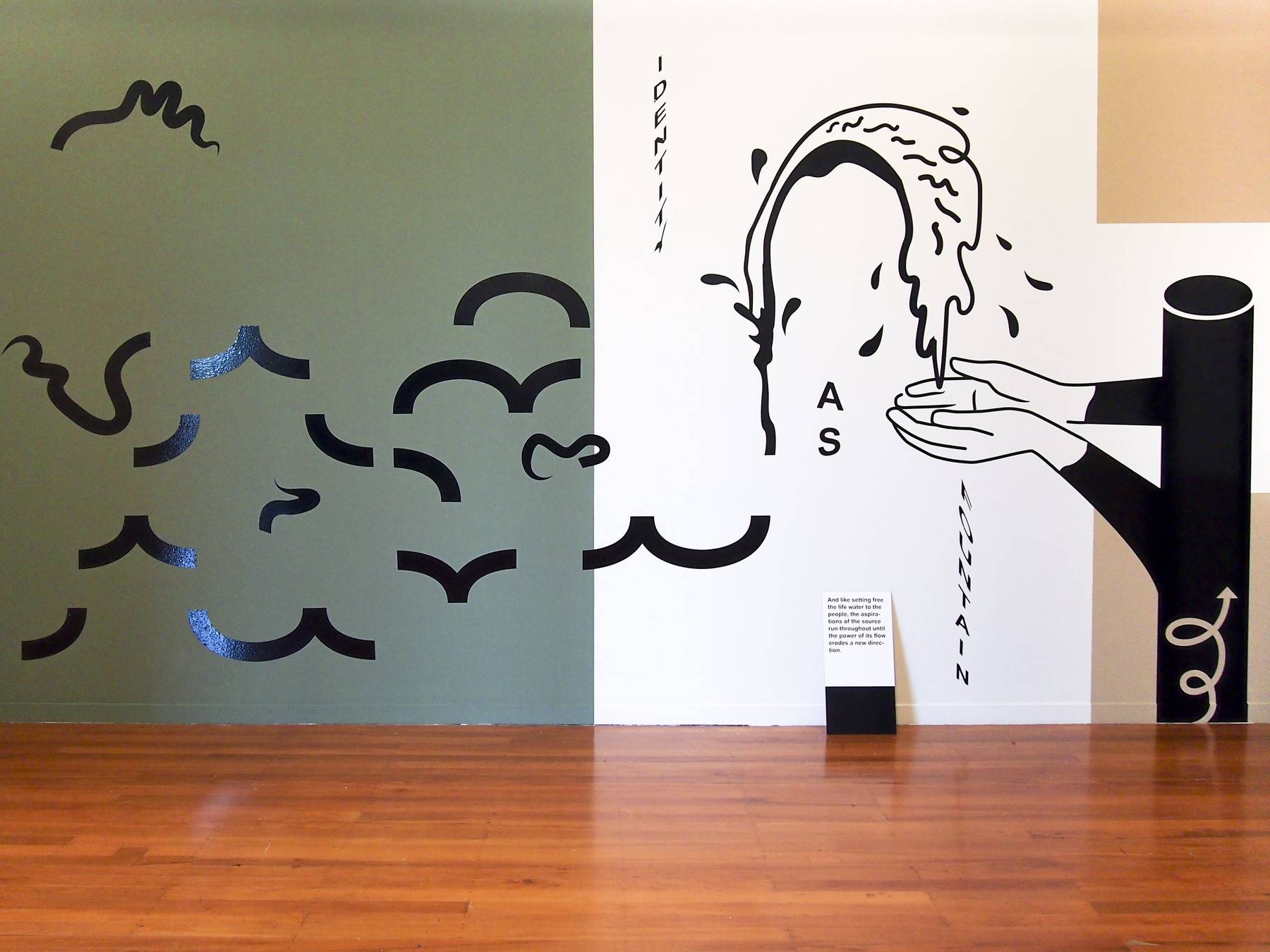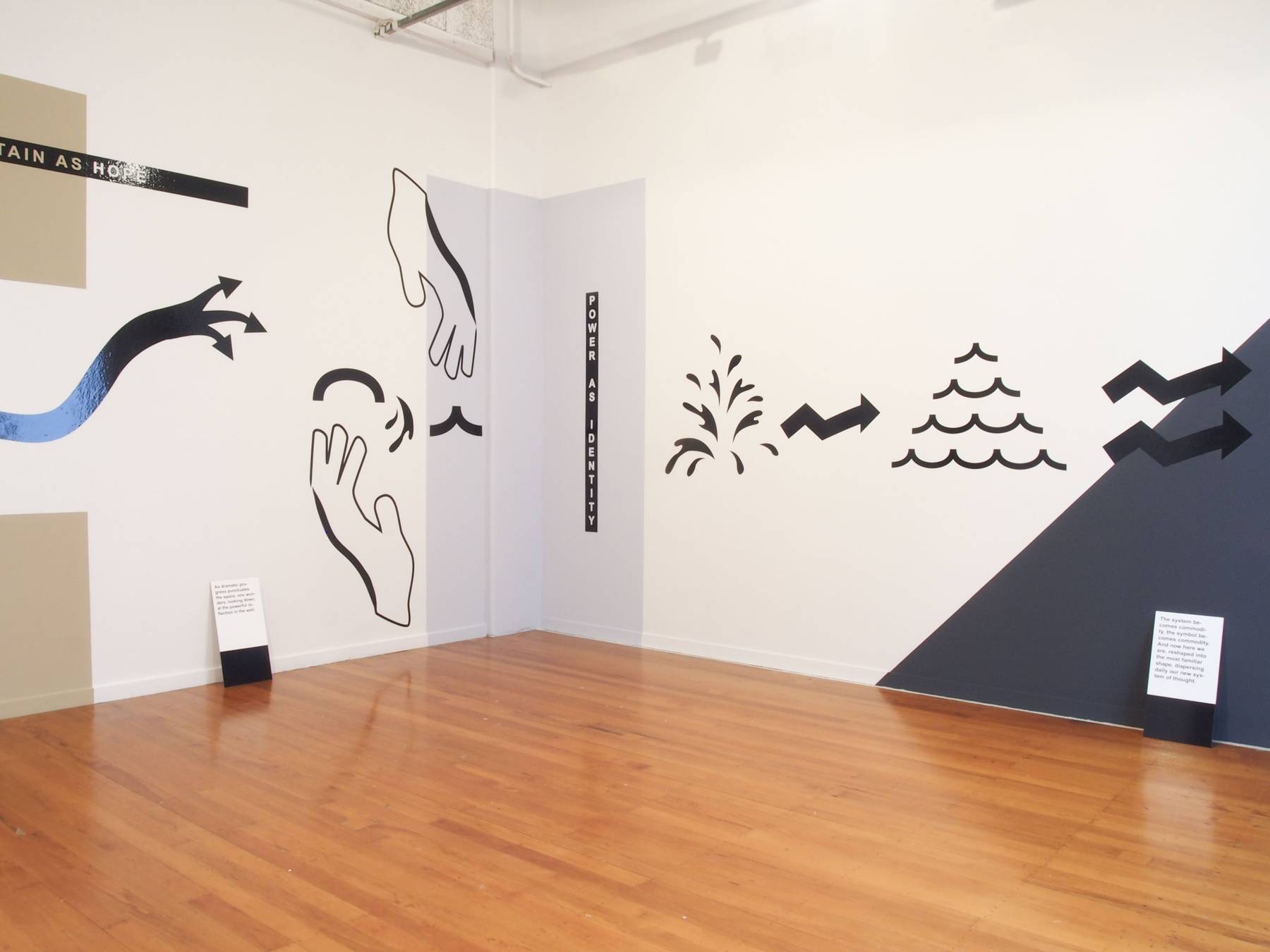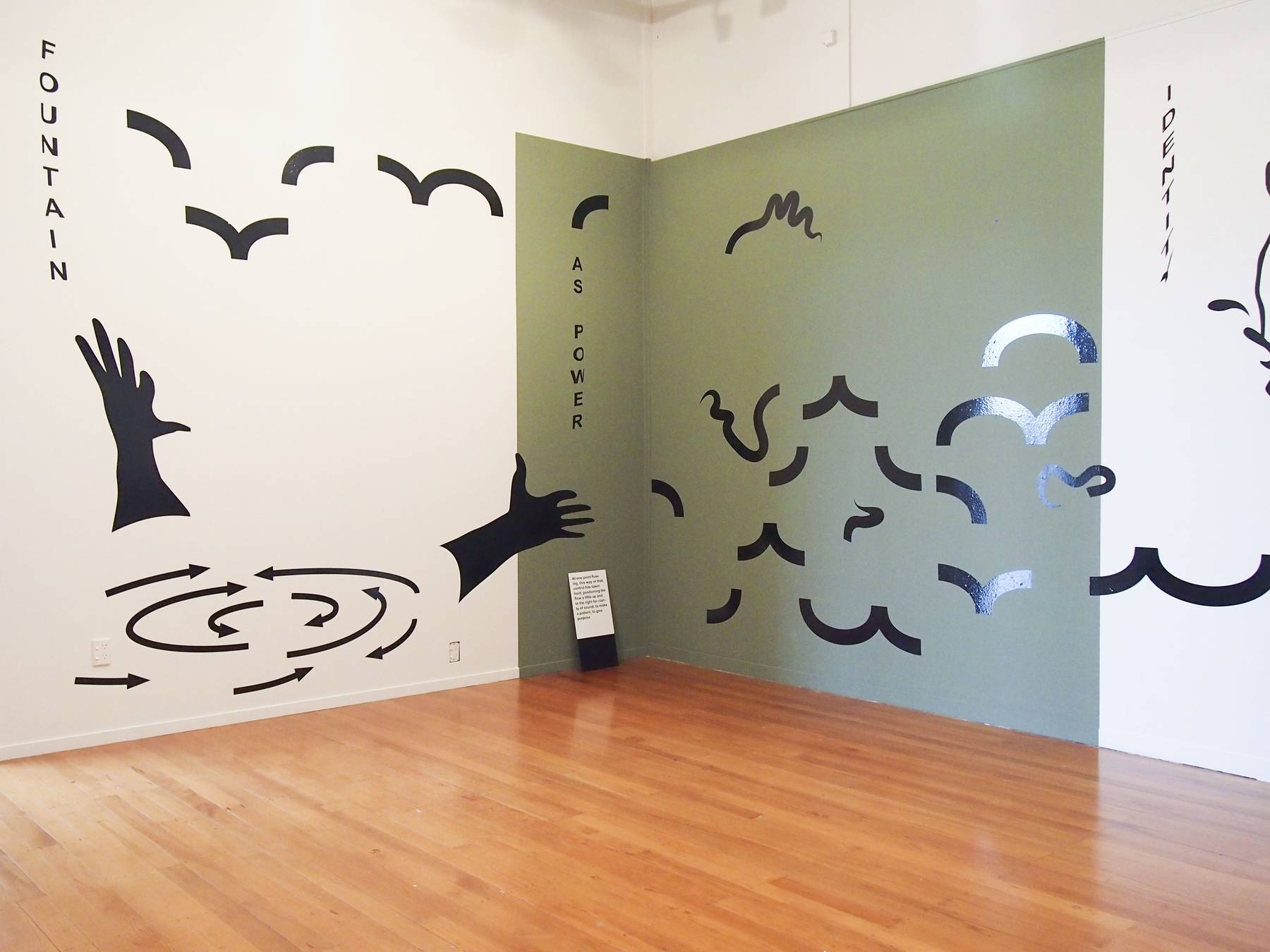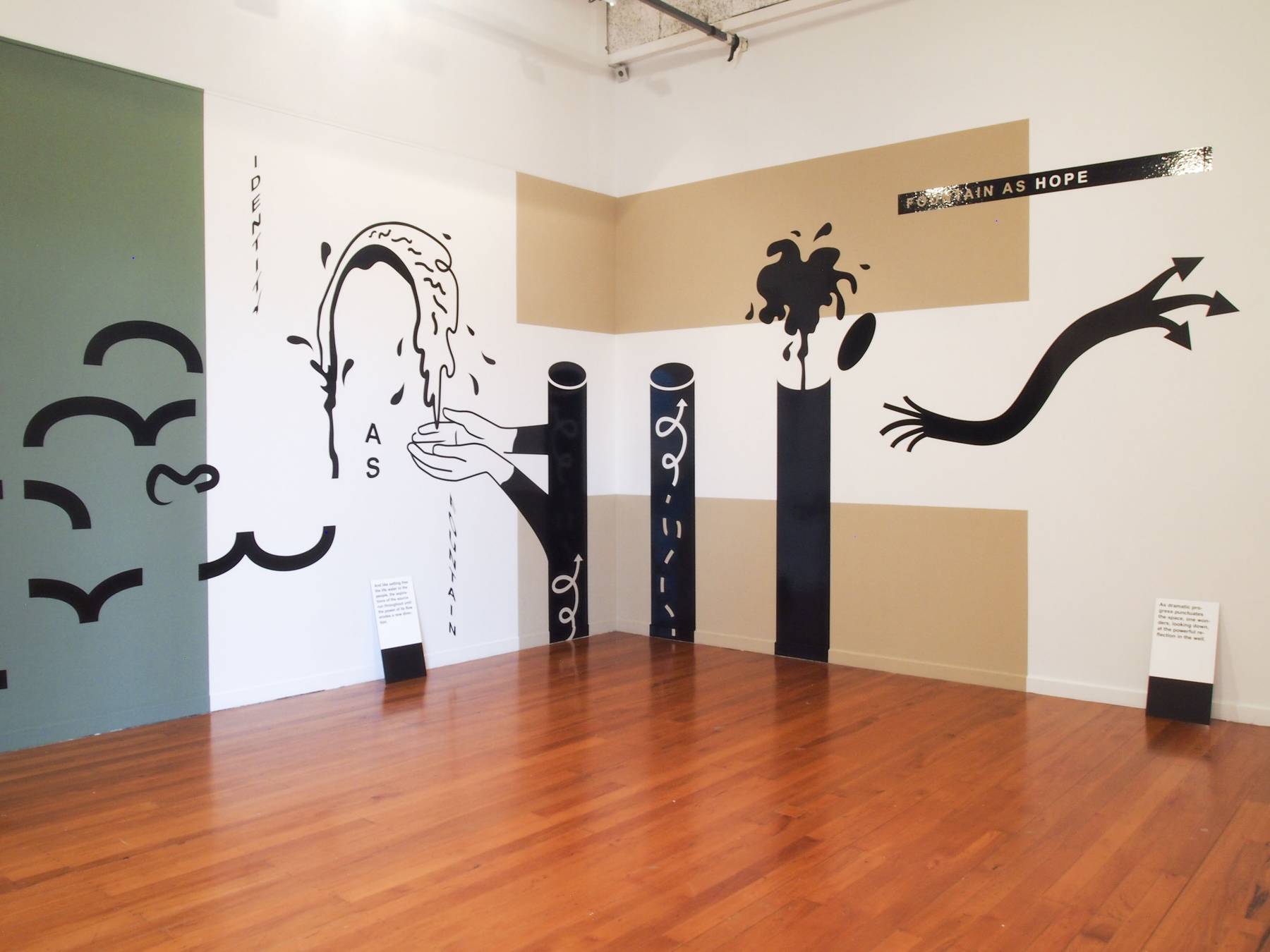 The first element of the show was a room of wall diagrams exploring the idea of the Fountain as a symbol of power, specifically related to Hamilton's attempt to rebrand itself as 'The City of Fountains' in the 1970's. Imagery on each wall related specifically to the following titles:
1. FOUNTAIN AS POWER
2. IDENTITY AS FOUNTAIN
3. FOUNTAIN AS HOPE
4. POWER AS IDENTITY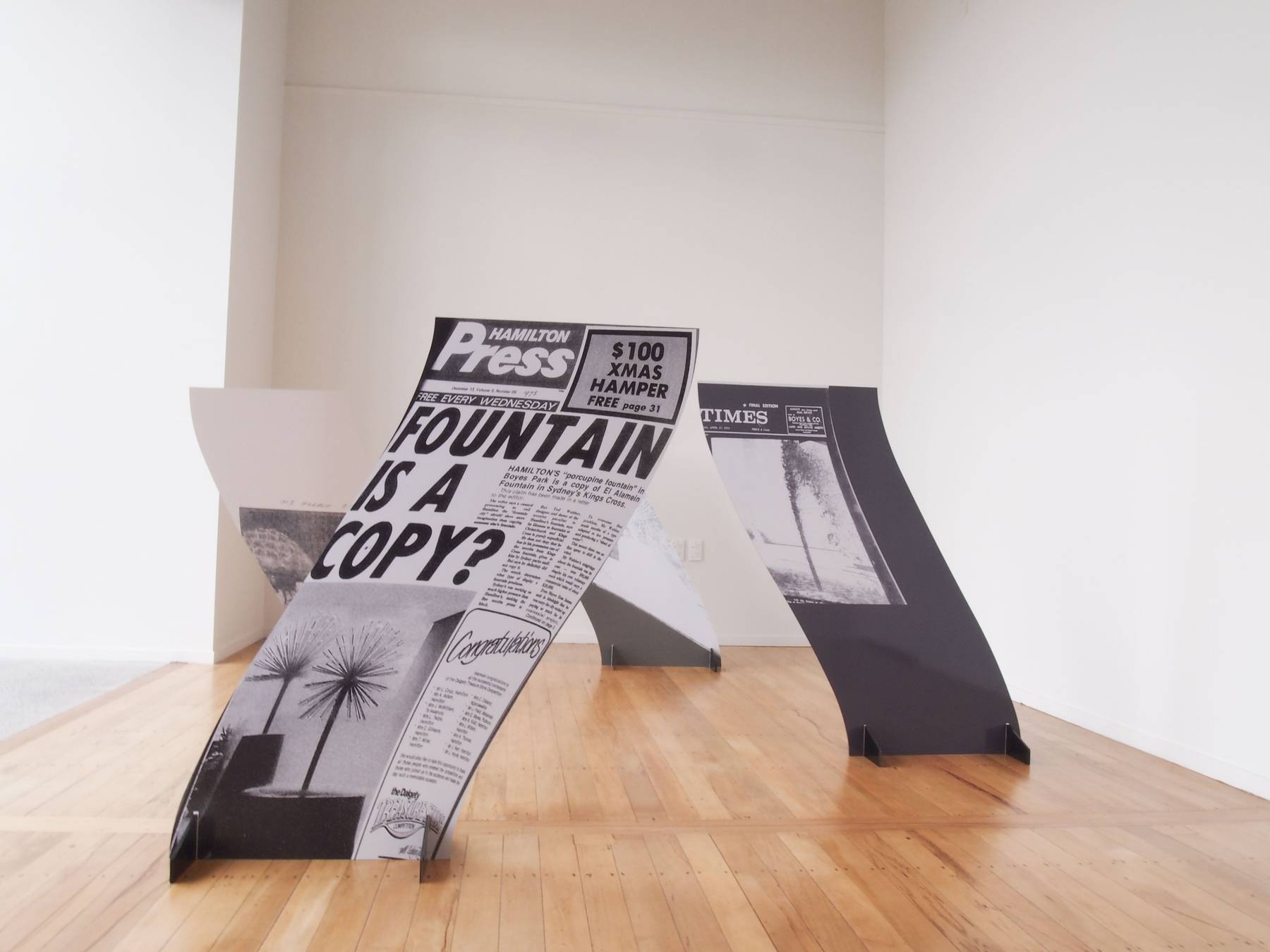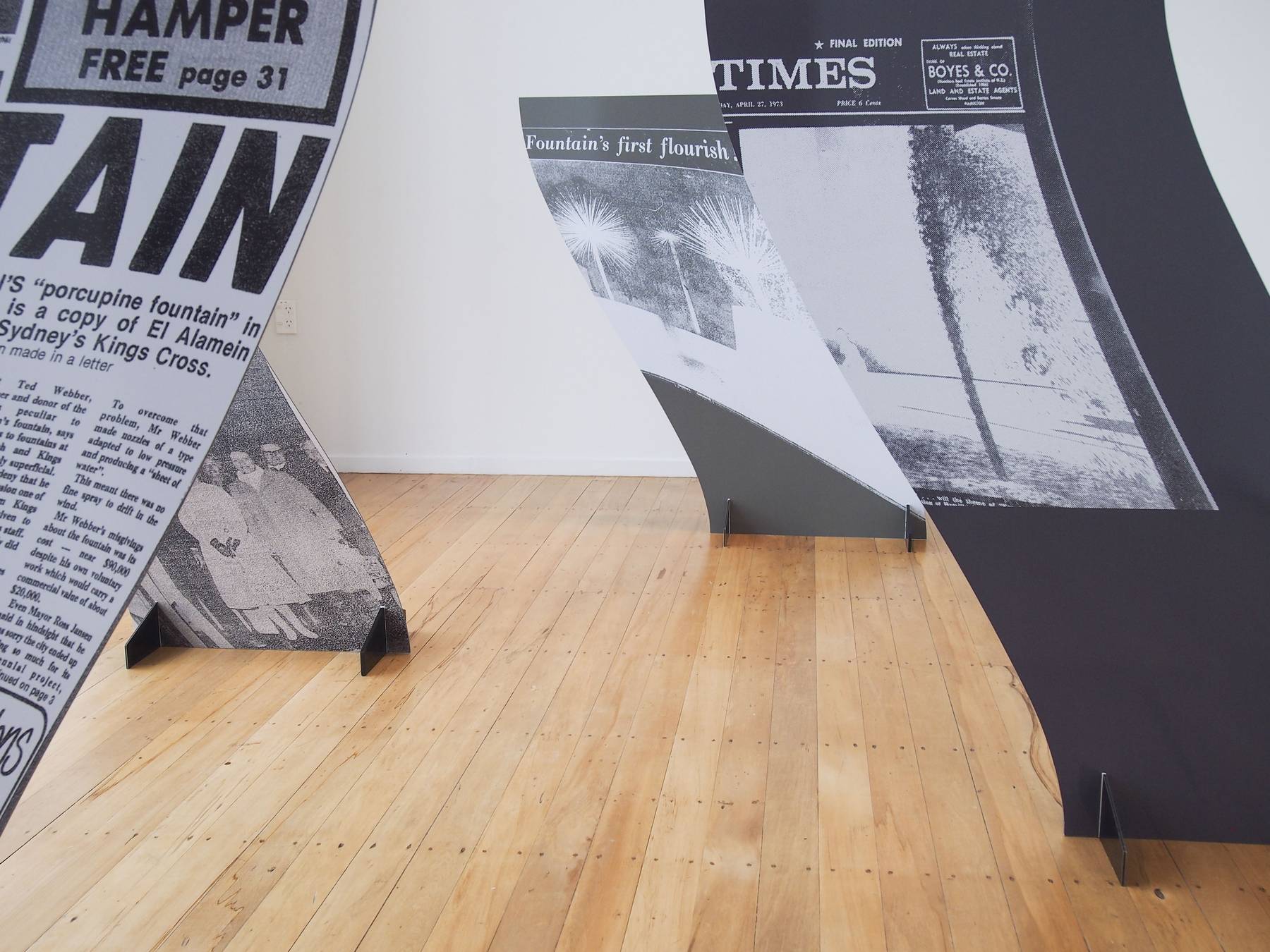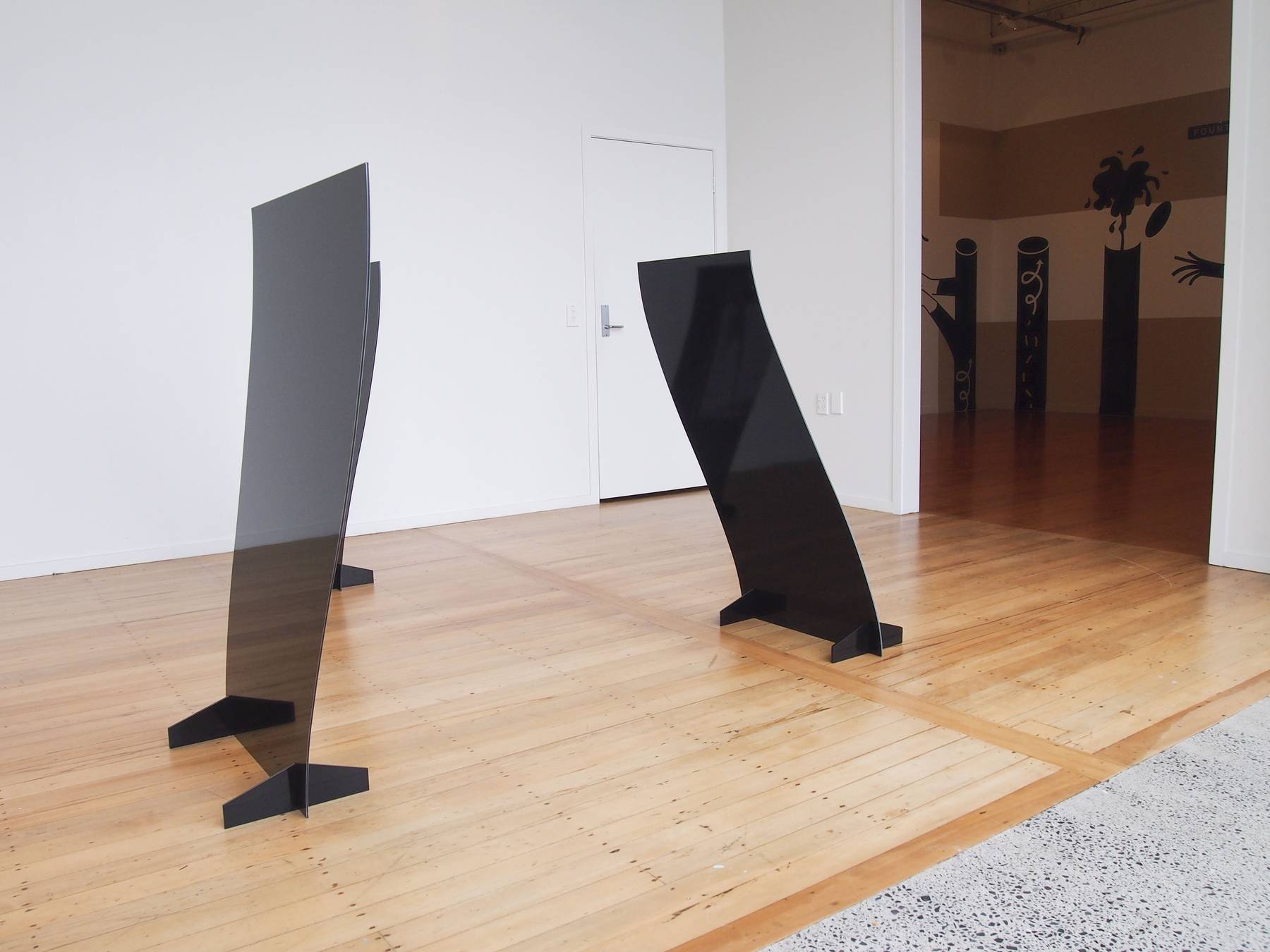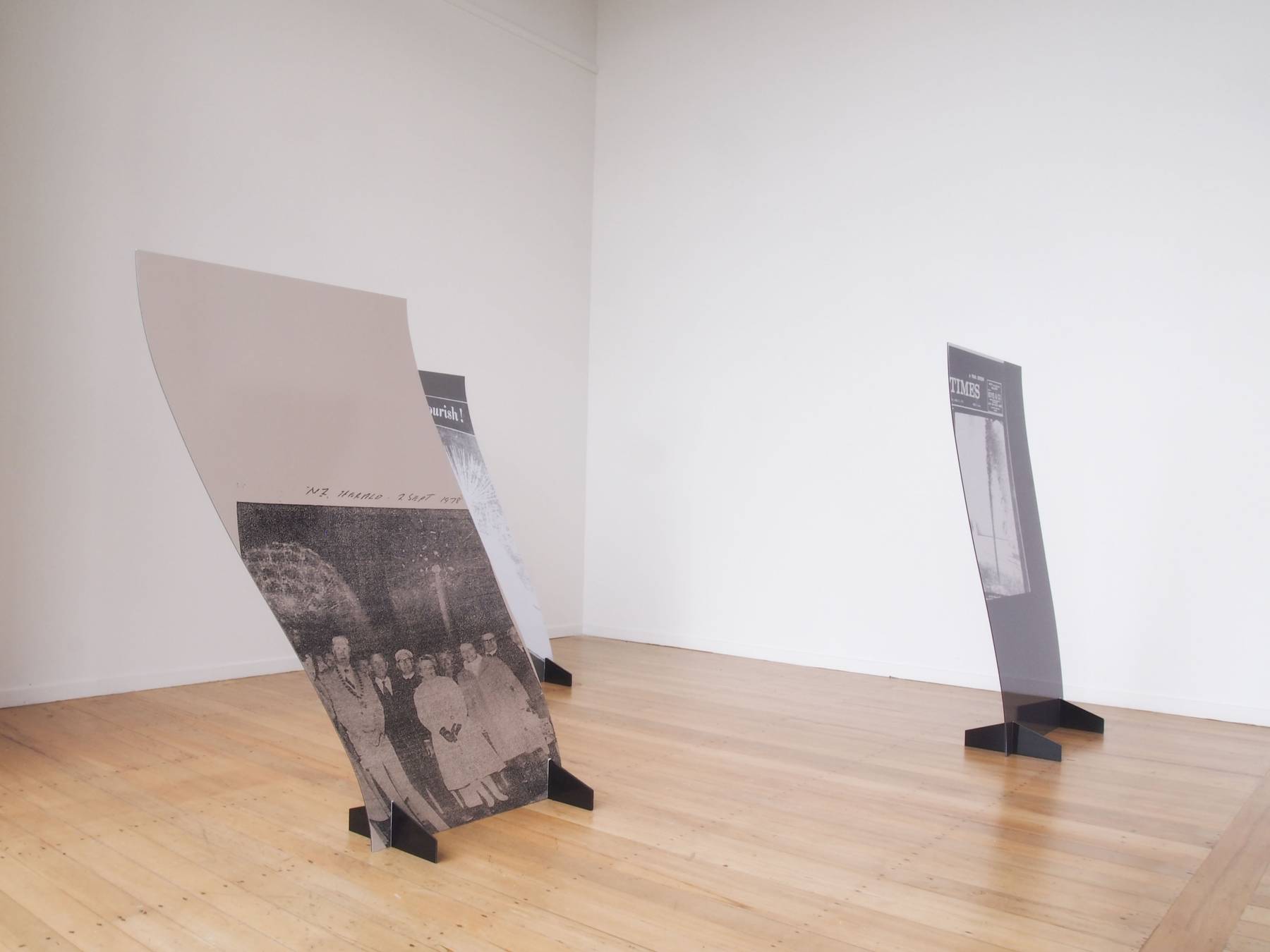 The second element consisted of newspaper clippings warped and re-presented on flag-like forms. The clippings are from the 1970's and record the opening of Hamilton's Centenial Fountain; the most notable fountain to be built as part of the 'Fountain City' initiative. Subsequently, the Centenial Fountain was embroiled in claims of plagiarism, and not long after, Hamilton dropped it's Fountain City identity completely.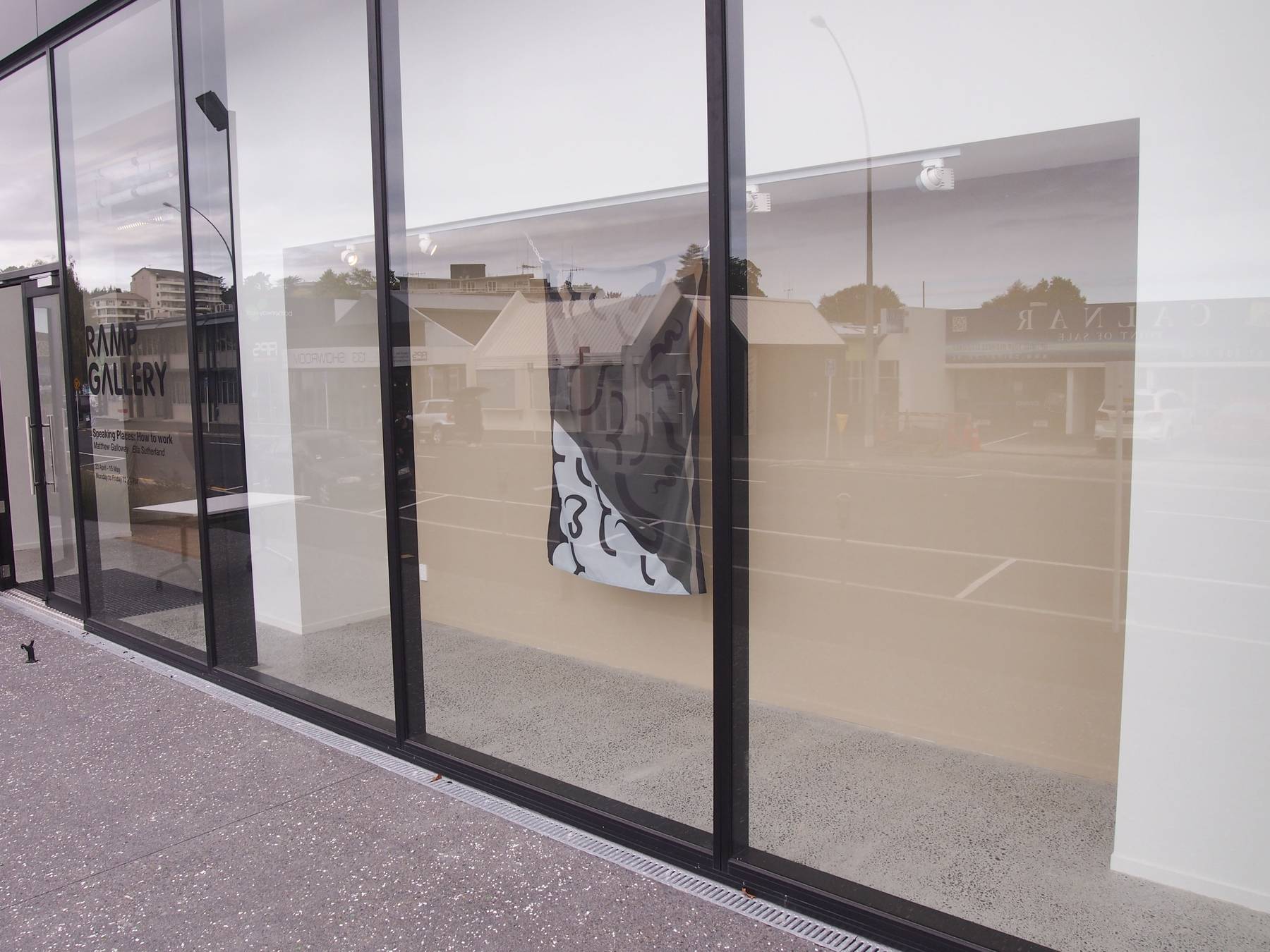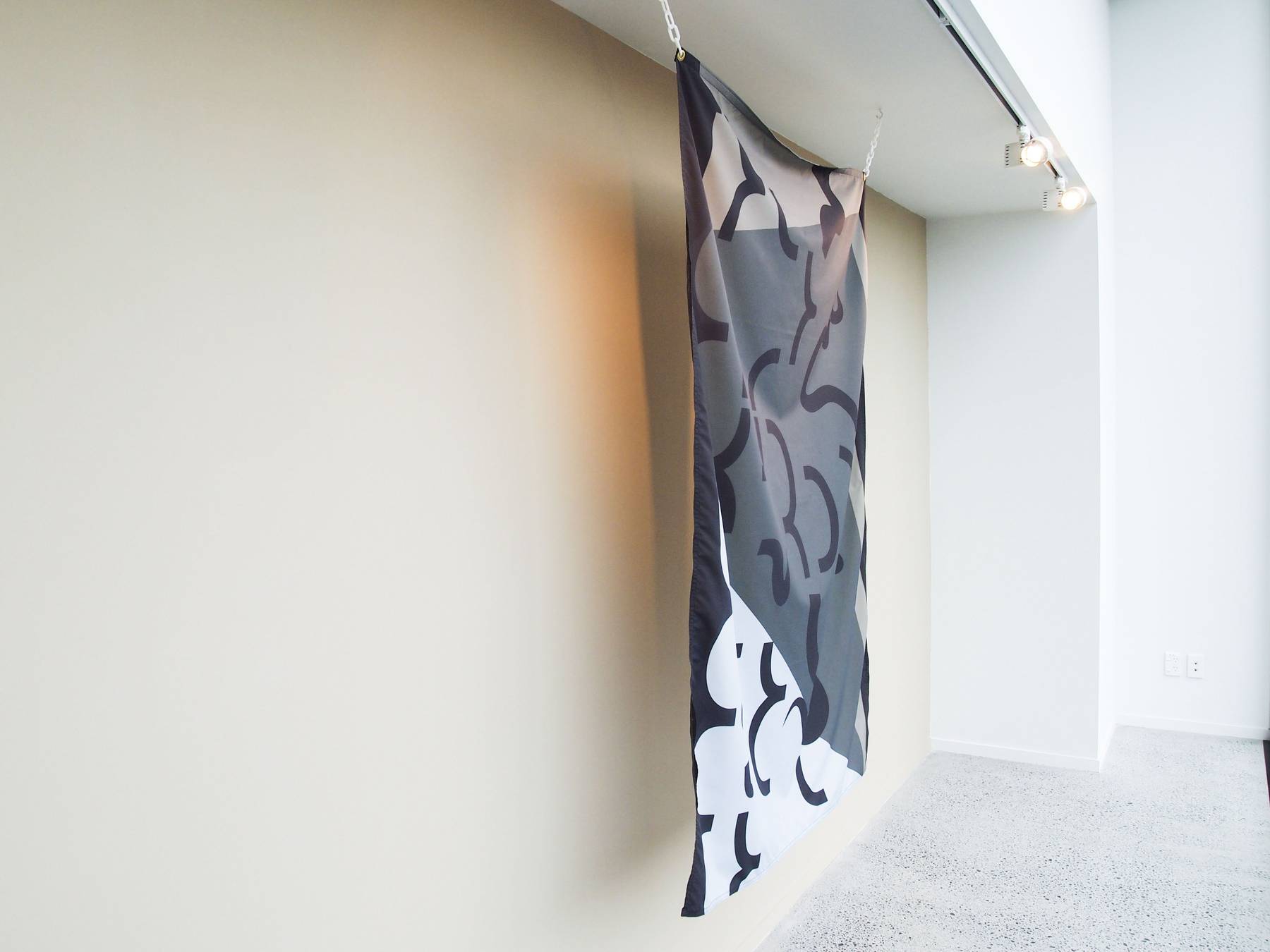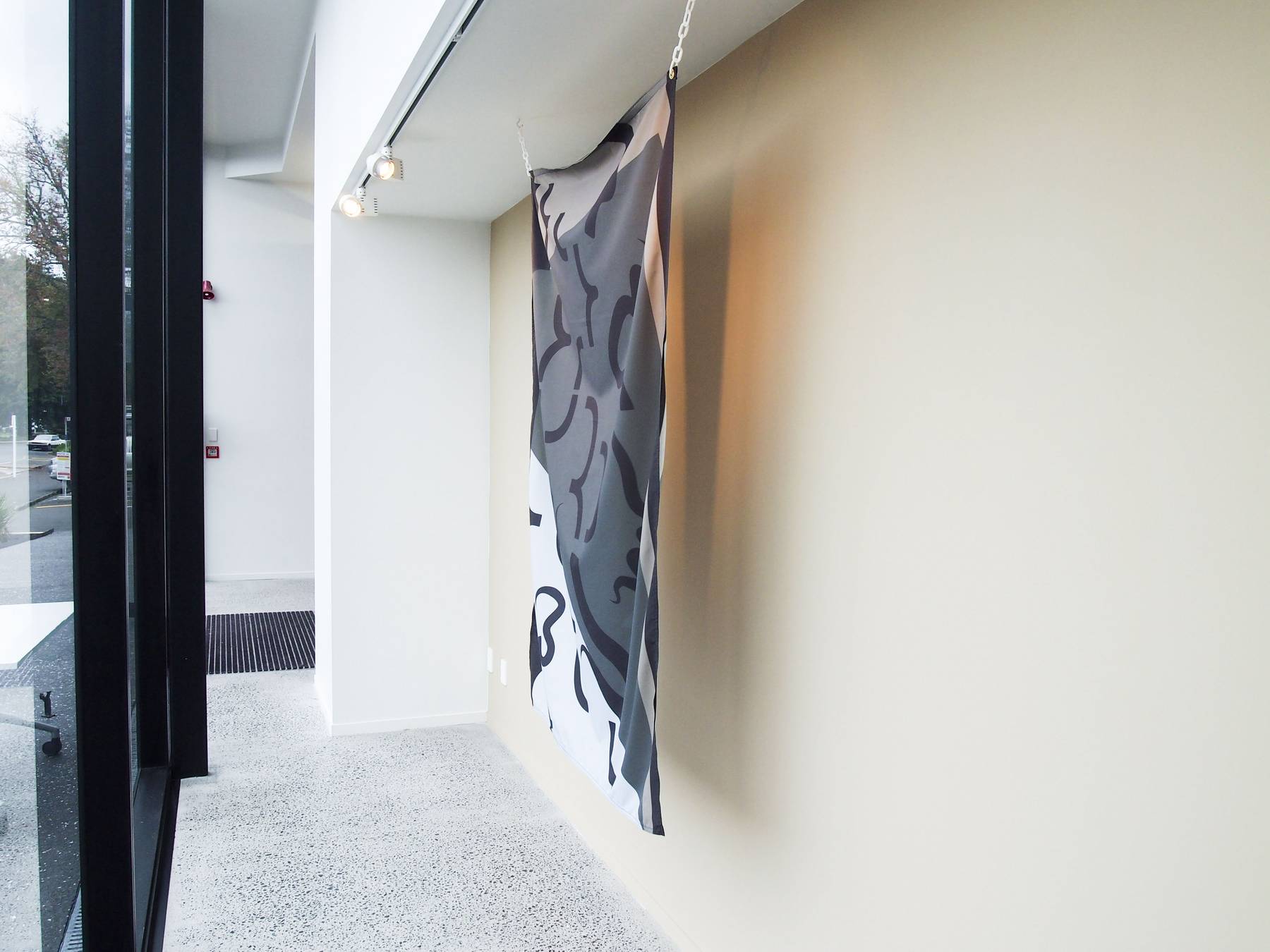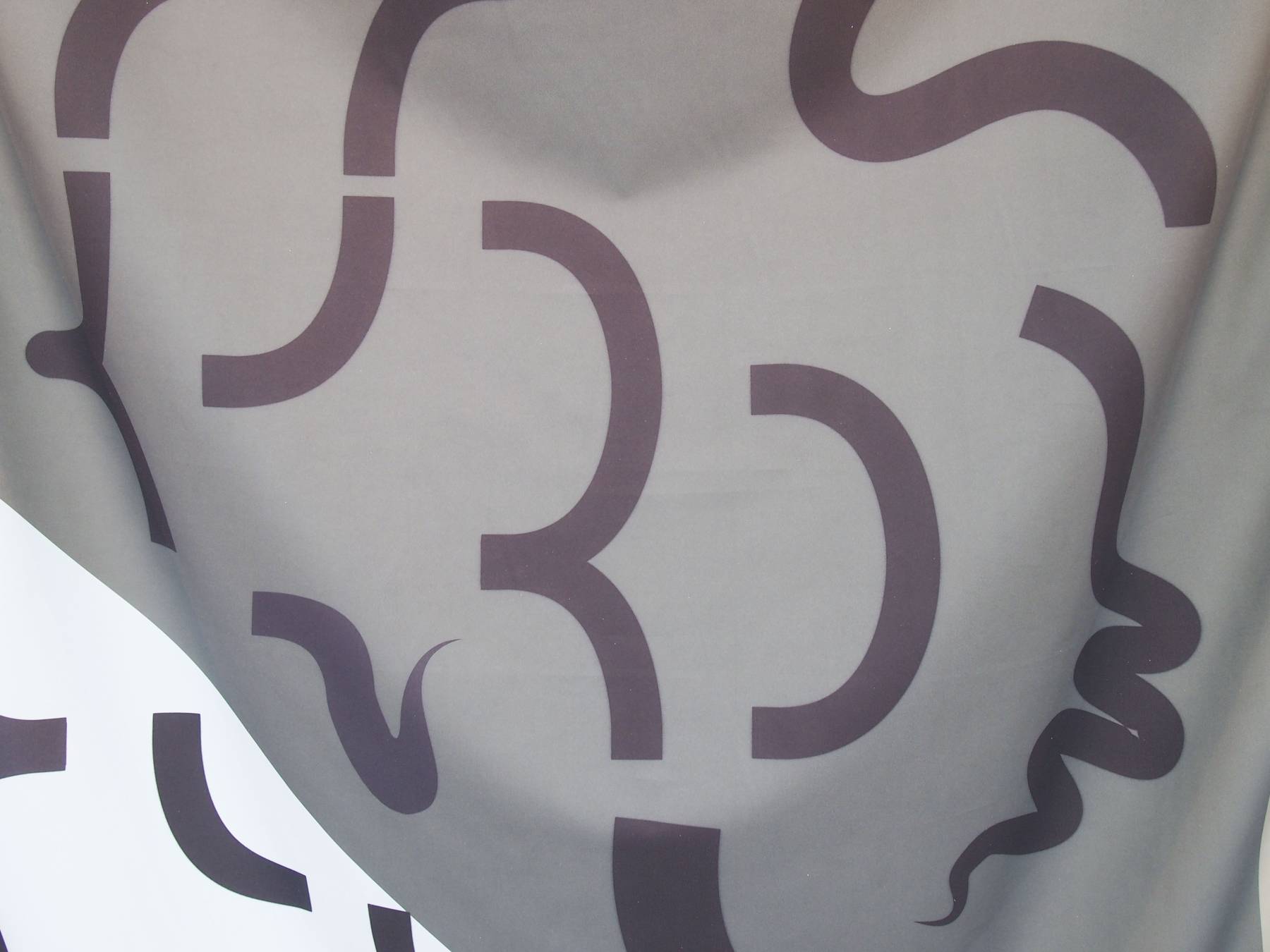 We produced this flag as the final outworking of our research into Hamilton's fountains, a synthesising of the marks and colours used in our diagrams. The flag was originally meant to fly in public at the end of this show; the first part of the doomed year-long Speaking Places project.