The Freedom of the Migrant.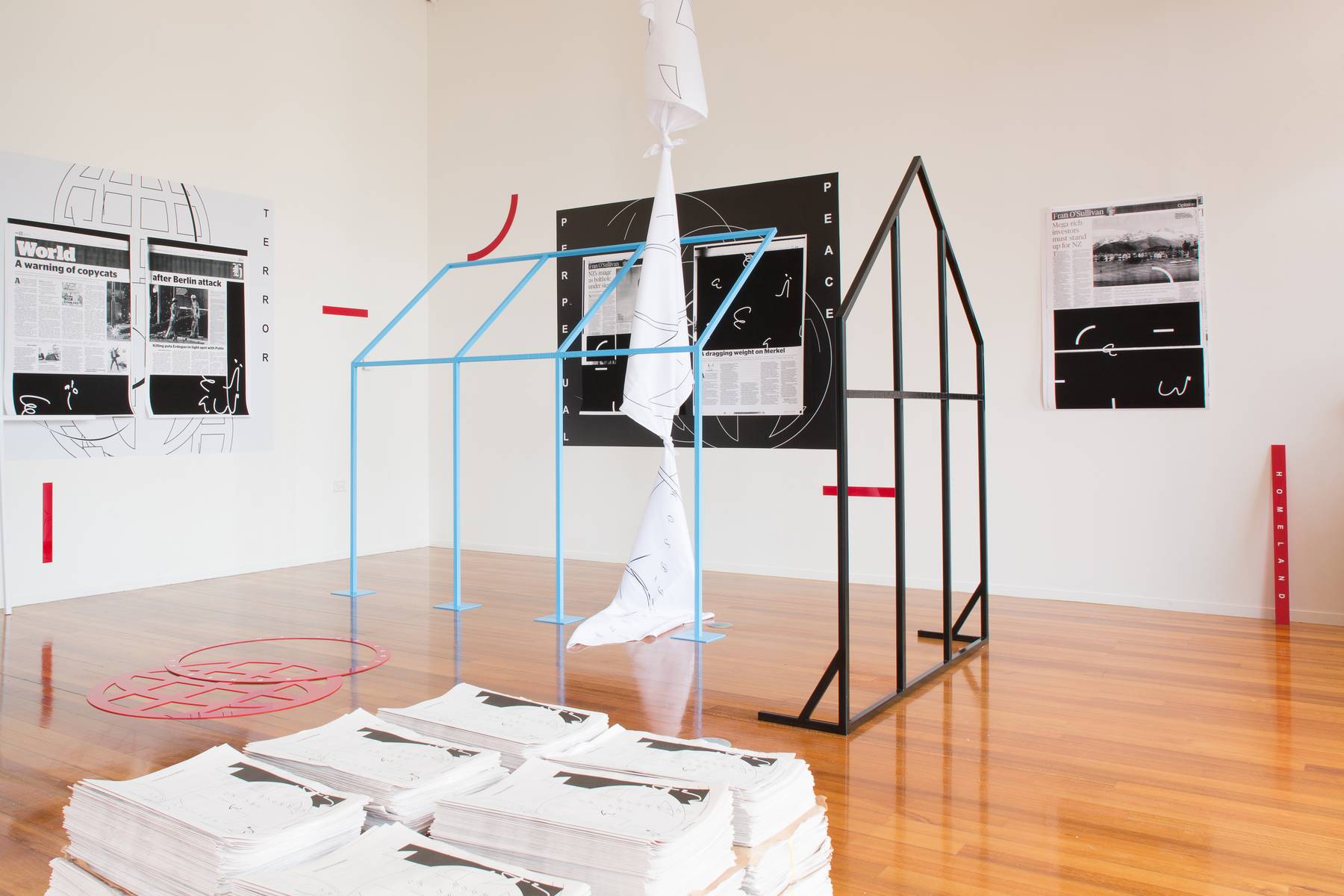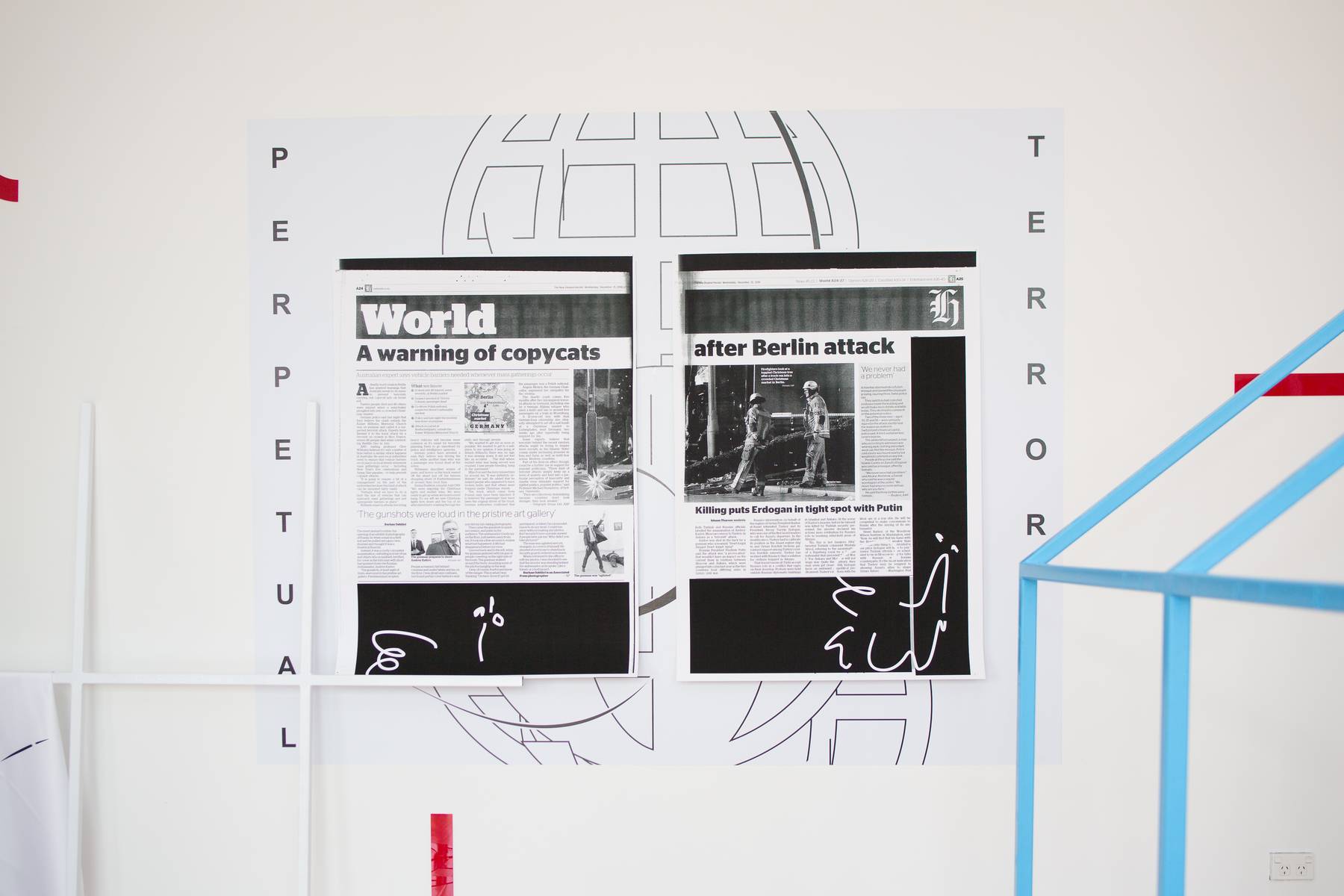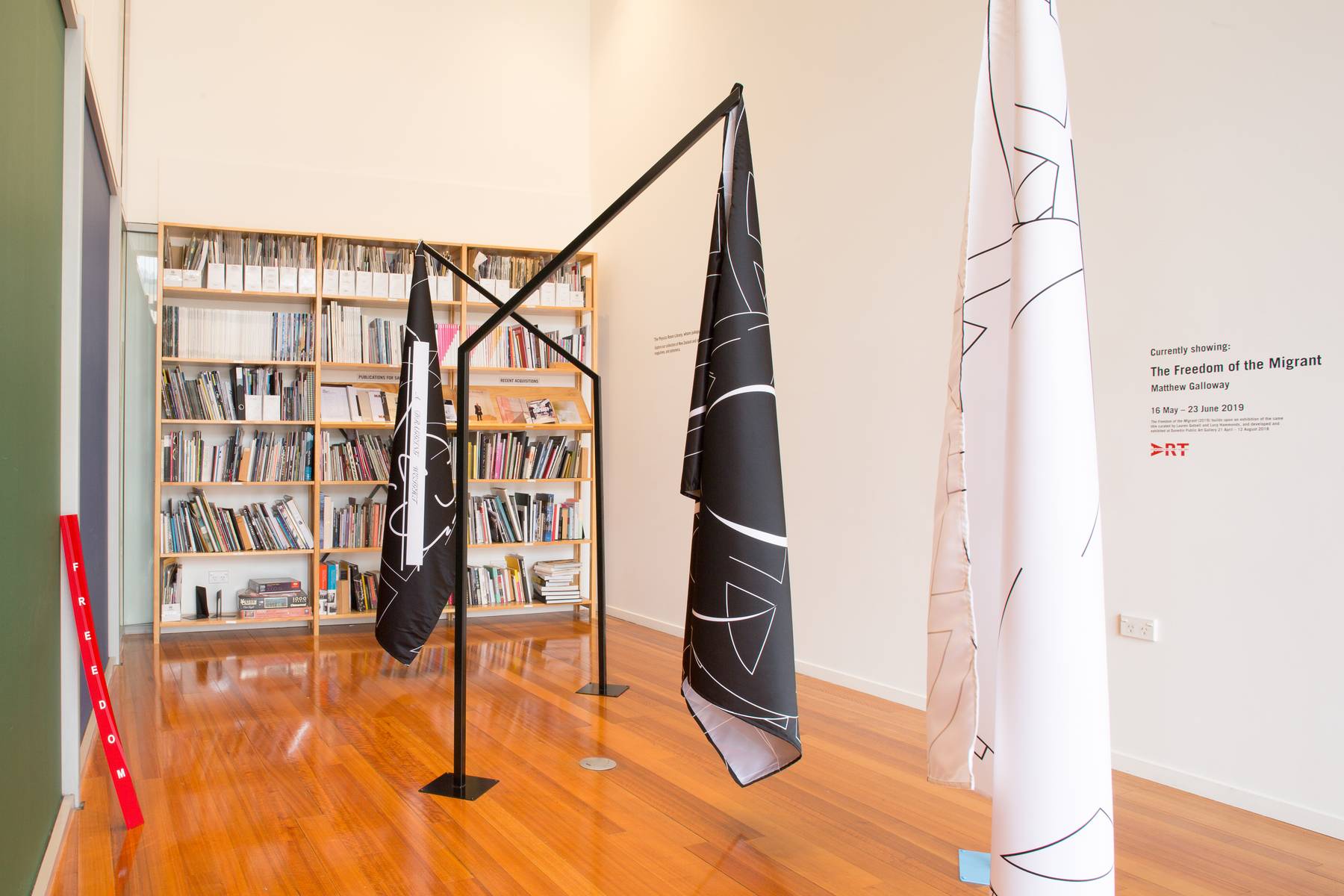 The Freedom of the Migrant takes its starting point from a column published in the New Zealand Herald on 26 March 2016, written by NZME Head of Business Fran O'Sullivan. In this, O'Sullivan retells a scenario of a hypothetical terrorist attack that was presented by Sir John Key to members of the business community in Auckland, shortly after his return from a meeting of the International Democratic Union (of which Key was then Chairperson). The article opens up questions of how New Zealand politicians might position this country to benefit from the perception of its distance from current global and political instability.
The project discusses the central themes introduced in Key's hypothesis – addressing the impact and legacy of dominant political narratives constructed around terrorism and the refugee crisis, and examining how this in turn influences collective perceptions of border control, freedom of movement, and national identity.
Dunedin Public Art Gallery
Dunedin, New Zealand
21 April – 13 August 2018
&
The Physics Room
Christchurch, New Zealand
16 May – 30 June 2019