Figures of Speech.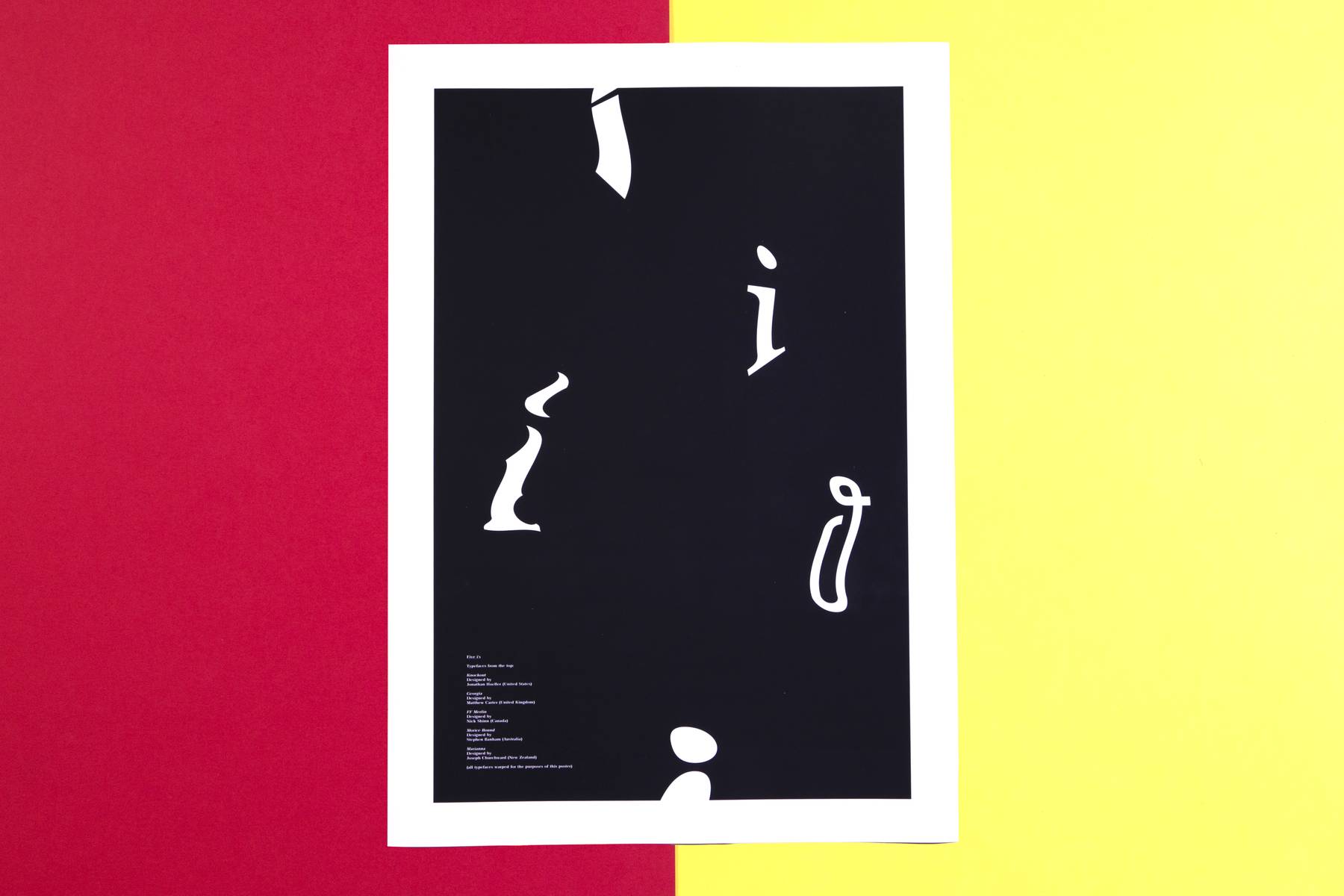 Figures of Speech is a poster/writing/website project intitiated and curated by myself and fellow graphic designer Catherine Griffiths. The project started out of a number of conversations Catherine and I had around the time of the last NZ General Election. In both of our respective practices, we are concerned with the potential for design to be political; to carry a message, and be visually impactful in a way that is unique to our discipline.
This being the case, the intention of Figures of Speech is to provide a platform for invited designers and artists to use the poster and/or website format as a tool for political discourse and commentary.
My own poster—entitled Five 'i's (pictured above) is a pretty straight forward response to the questionable activitives of the 5 Eyes network—an intelligence alliance comprising Australia, Canada, New Zealand, the United Kingdom, and the United States. These countries are bound by the multilateral UKUSA Agreement, a treaty for joint cooperation in signals intelligence. In the poster, the 5 countries are each represented by a warped and falling 'i'—which might in turn represent 'ideas', 'information', or 'individual', among other possible interpretations.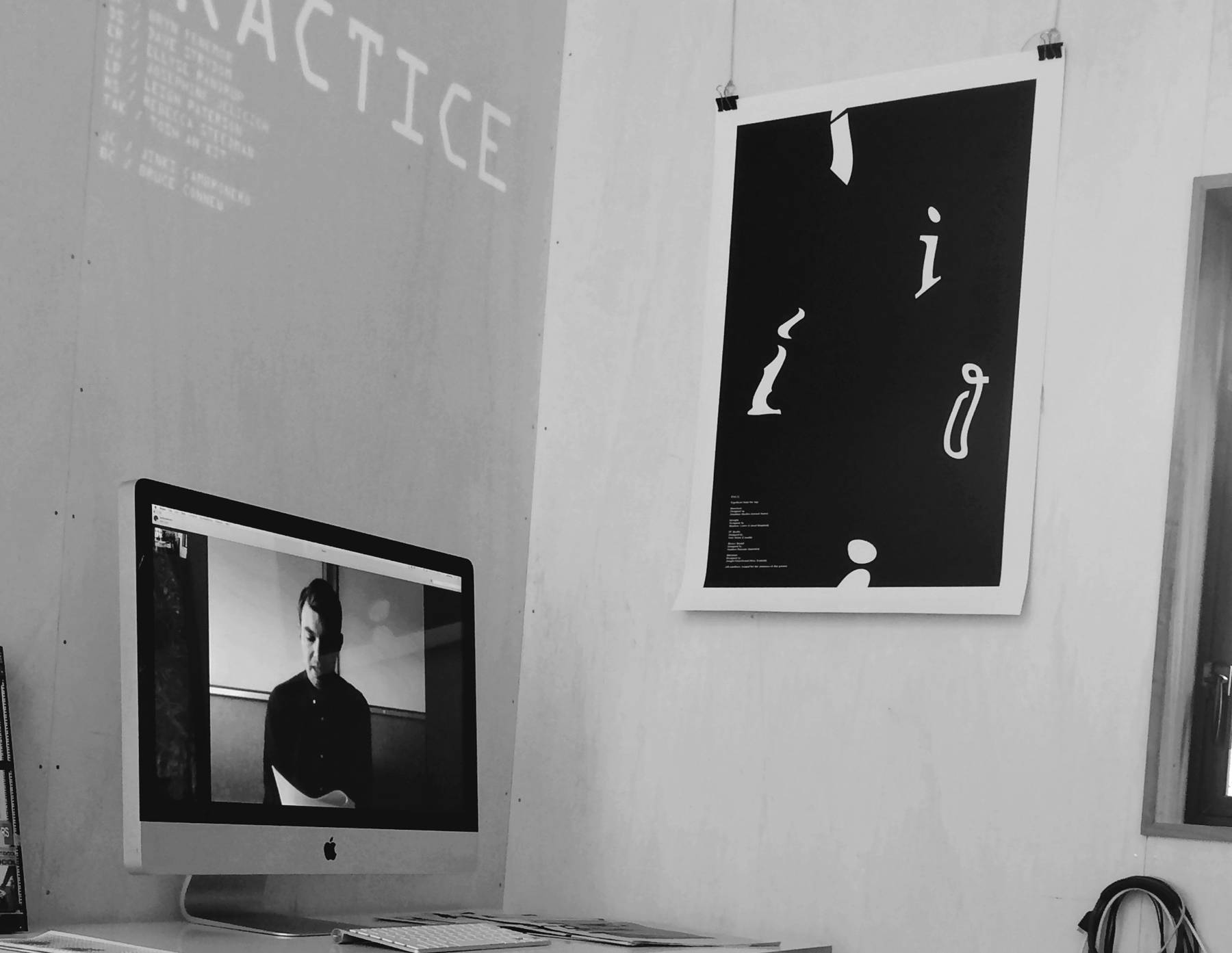 Speech Practice
Speech Practise was a one-day workshop run by Catherine Griffiths at her studio in Kerekere, as an extension of Figures of Speech. The idea was that each of the workshop participants would produce a new work to be displayed on figuresofspeech.nz.
Over the course of the day, CG and th particpants were joined by guests via Skype: Amsterdam-based designers, Sandra Kassenaar (NL) & David Bennewith (NZ); and then myself later in the day. For my contribution to the day, I wrote a new text titled Some things to remember. The text synthesised some of my thoughts on design as both editorial and political, and took the form of an A4 printed and stapled hand-out. I read the text as a speech via Skype to the participants.
Photos of the stapled hand-out can be seen below, and the text can be downloaded here.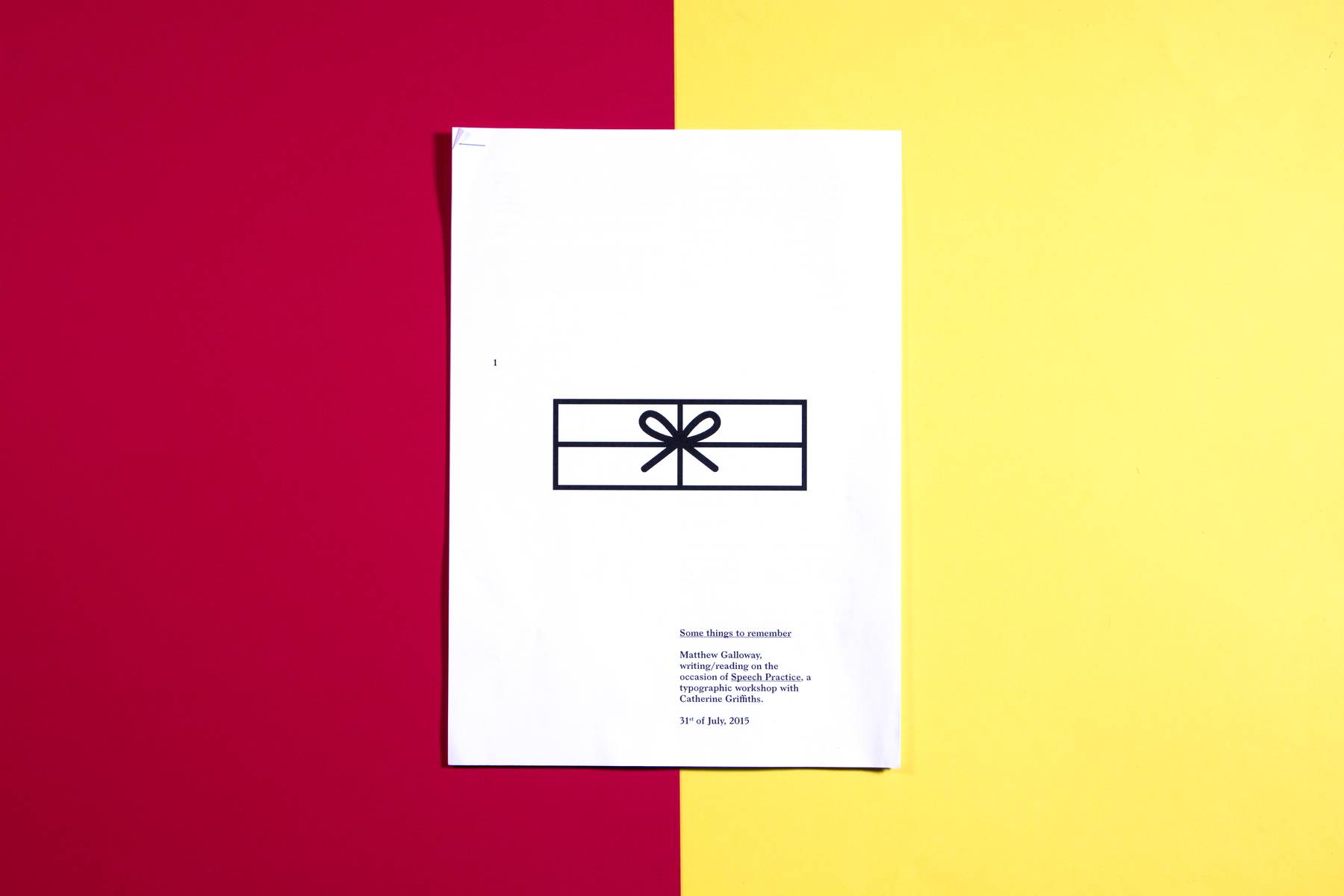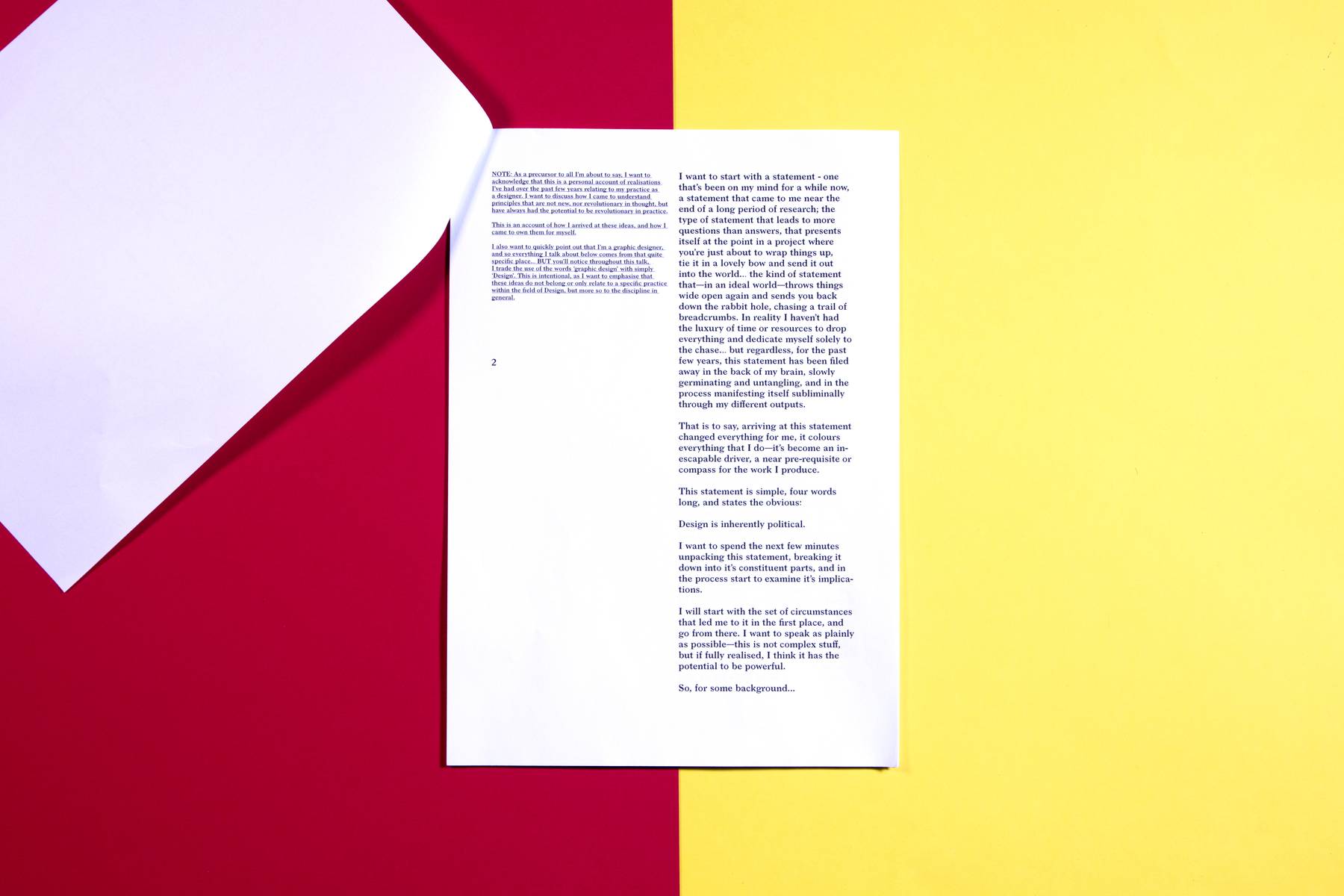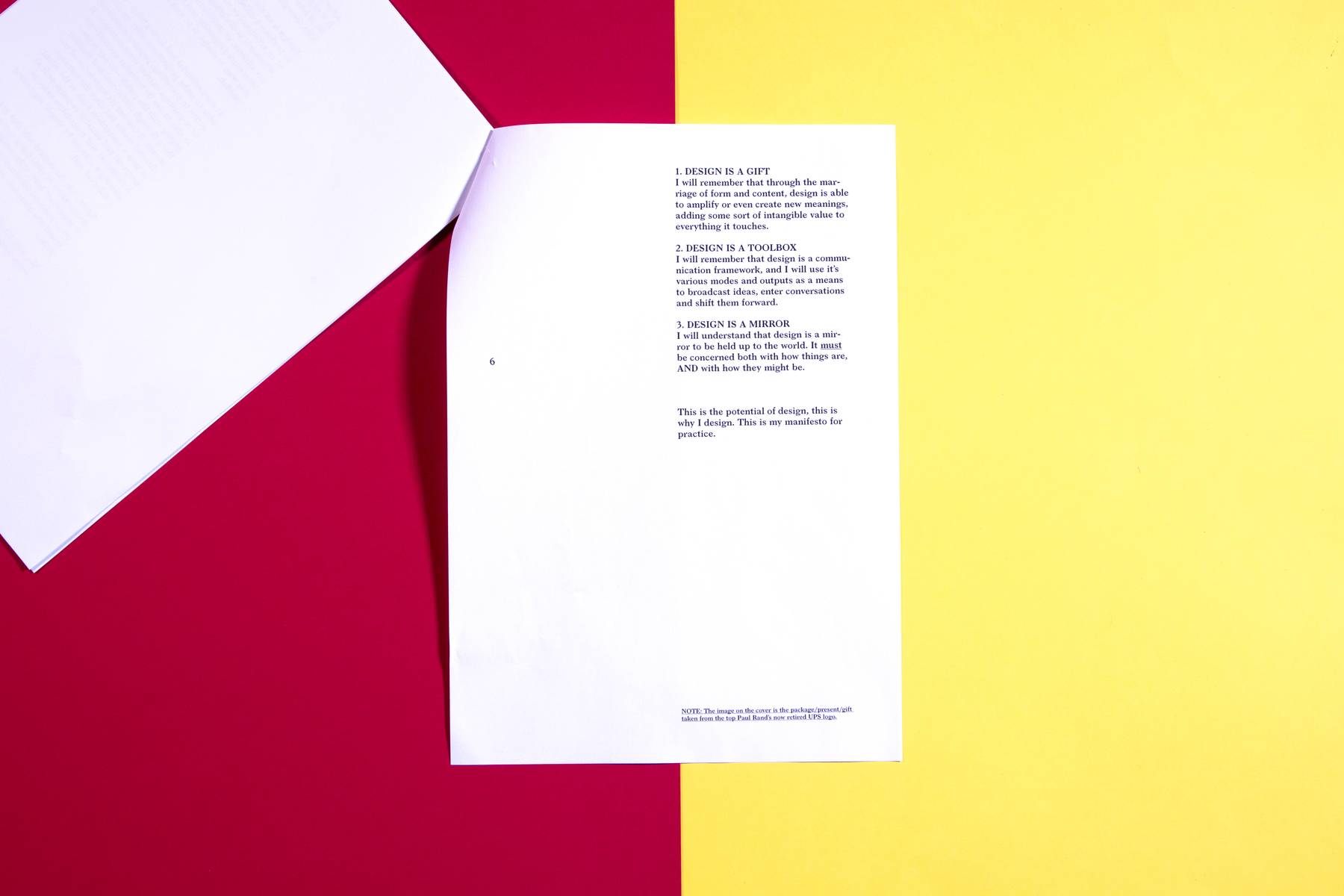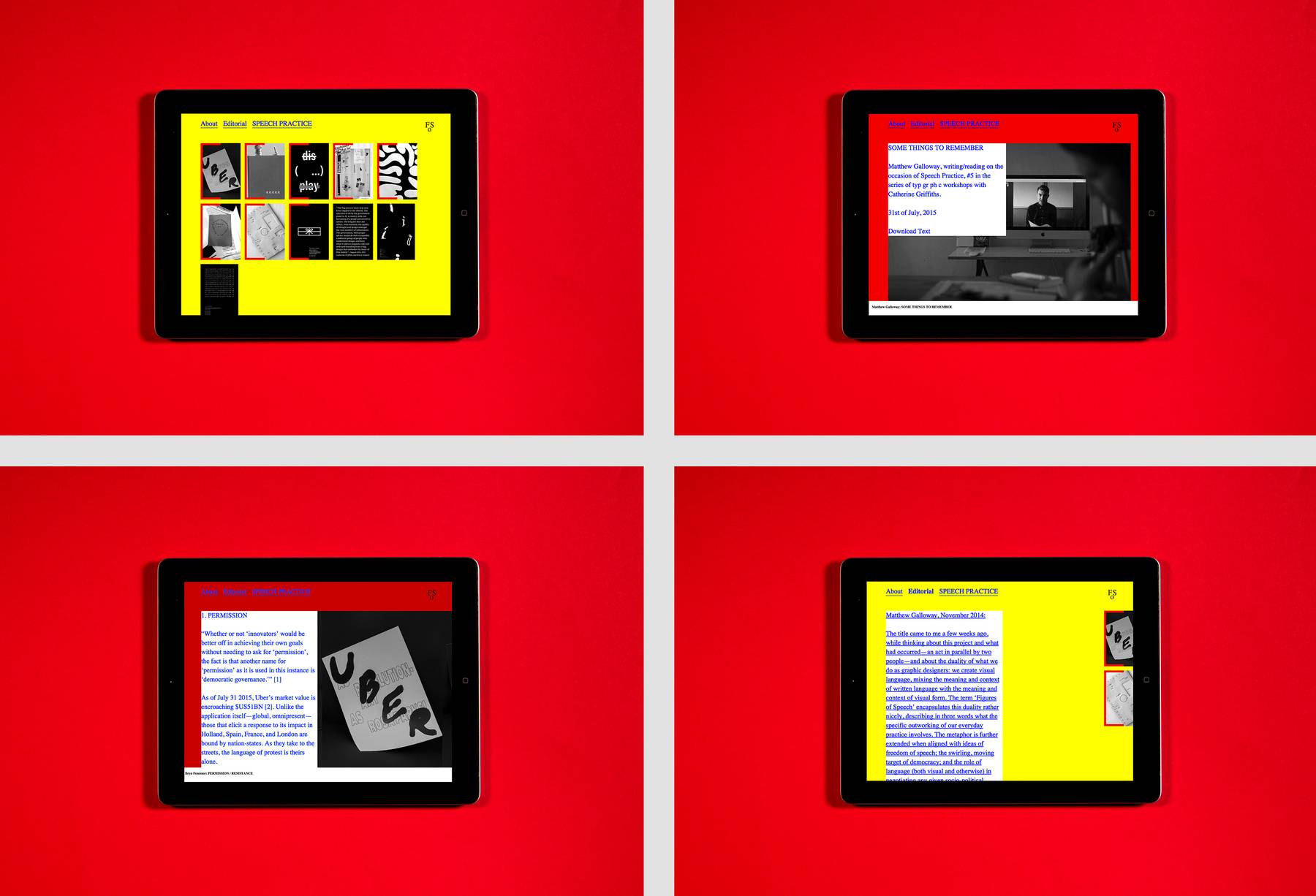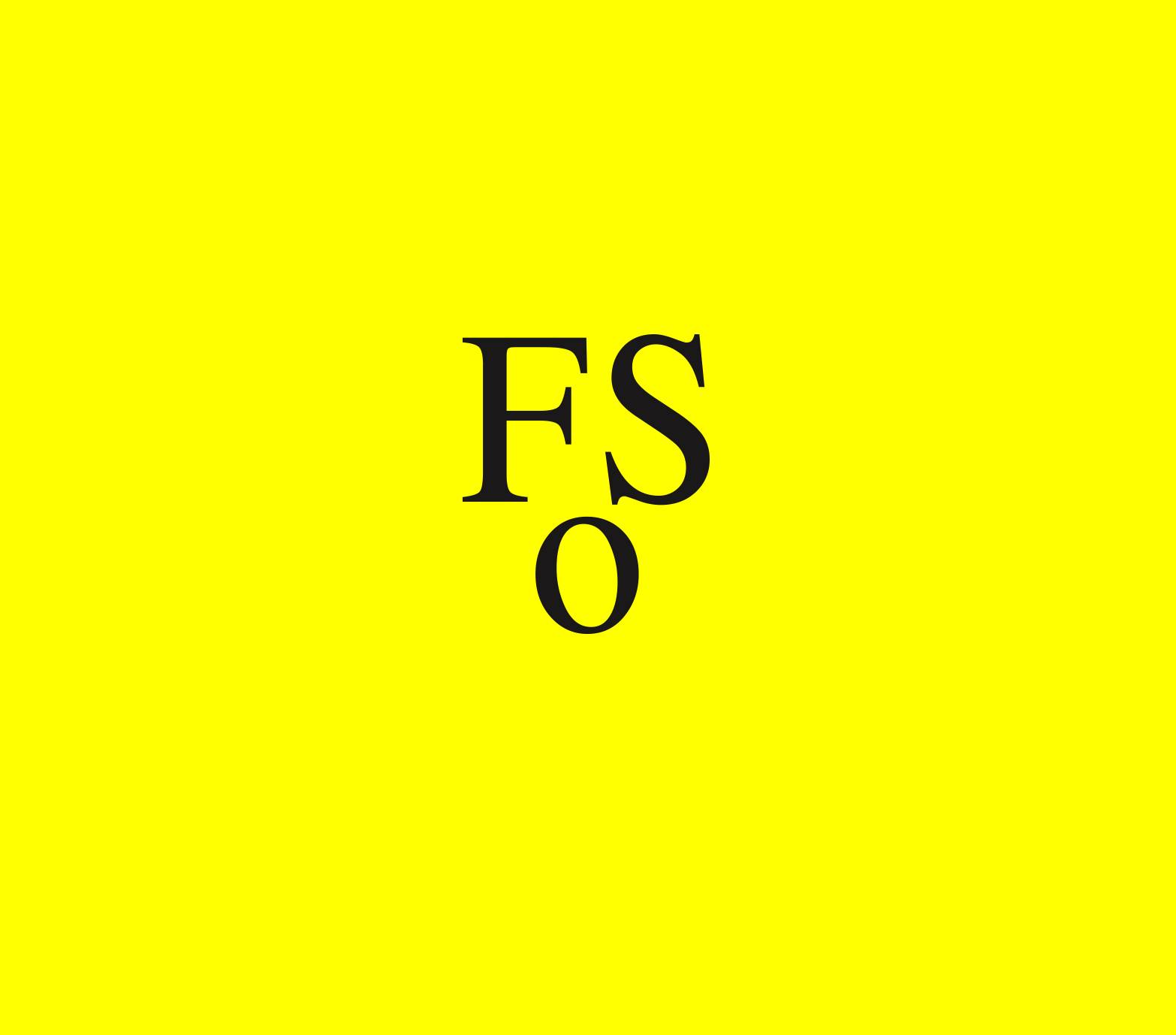 Finally - here's the logo for the project. It's a simple typographic mark, but if you look at it in a certain way, you might trace the outline of a figure.