Endless Proto.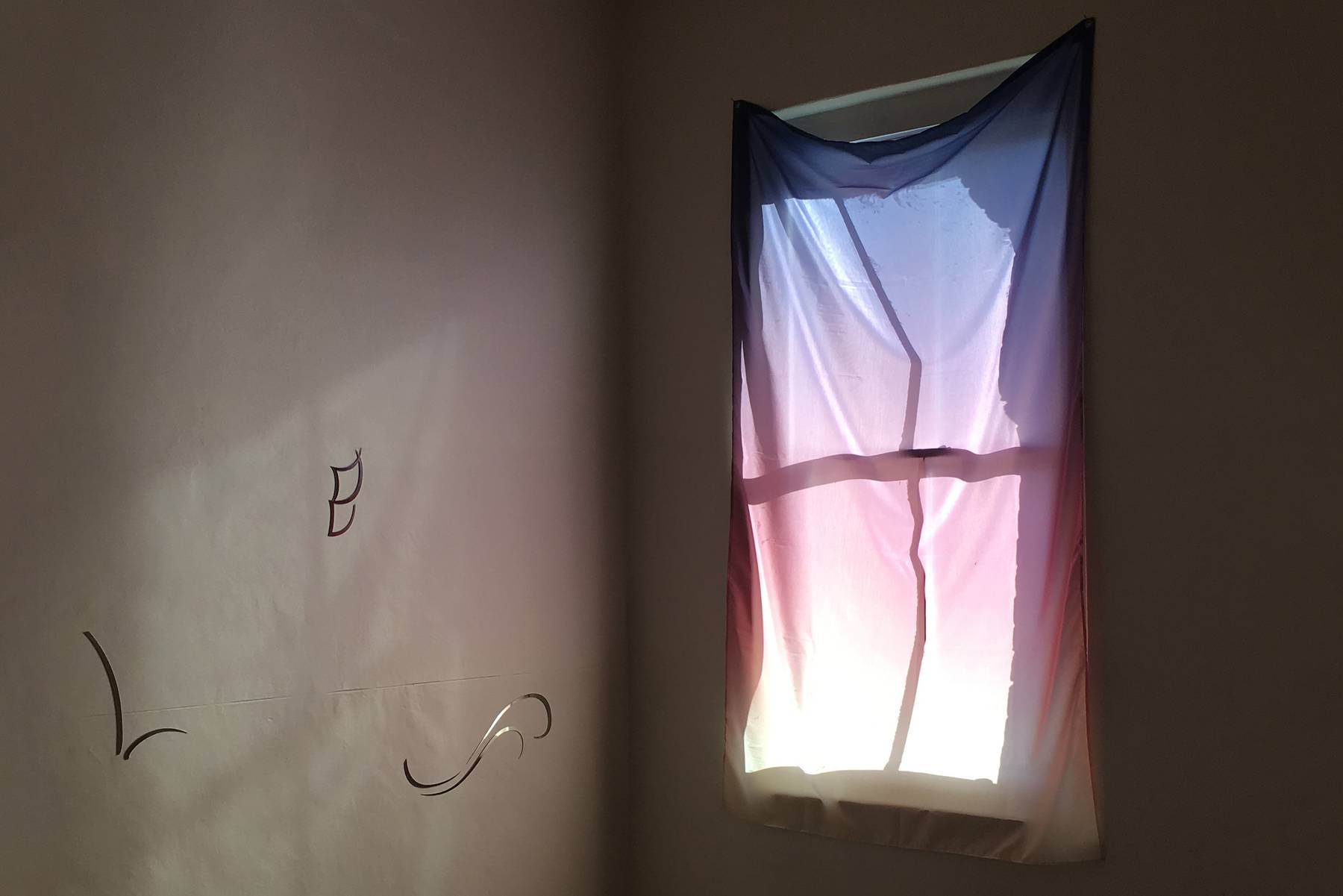 Endless
Laurel Project Space
Dunedin, New Zealand
7th May – 24th May 2019
Endless consisted of four gradient flags which shrouded the windows of Laurel, creating a constant sunset. Mirror-steel wall works reflected the light produced by these flags, alongside a two-screen video work depicting the smoke produced by the Ravensdown Factory in Dunedin, New Zealand.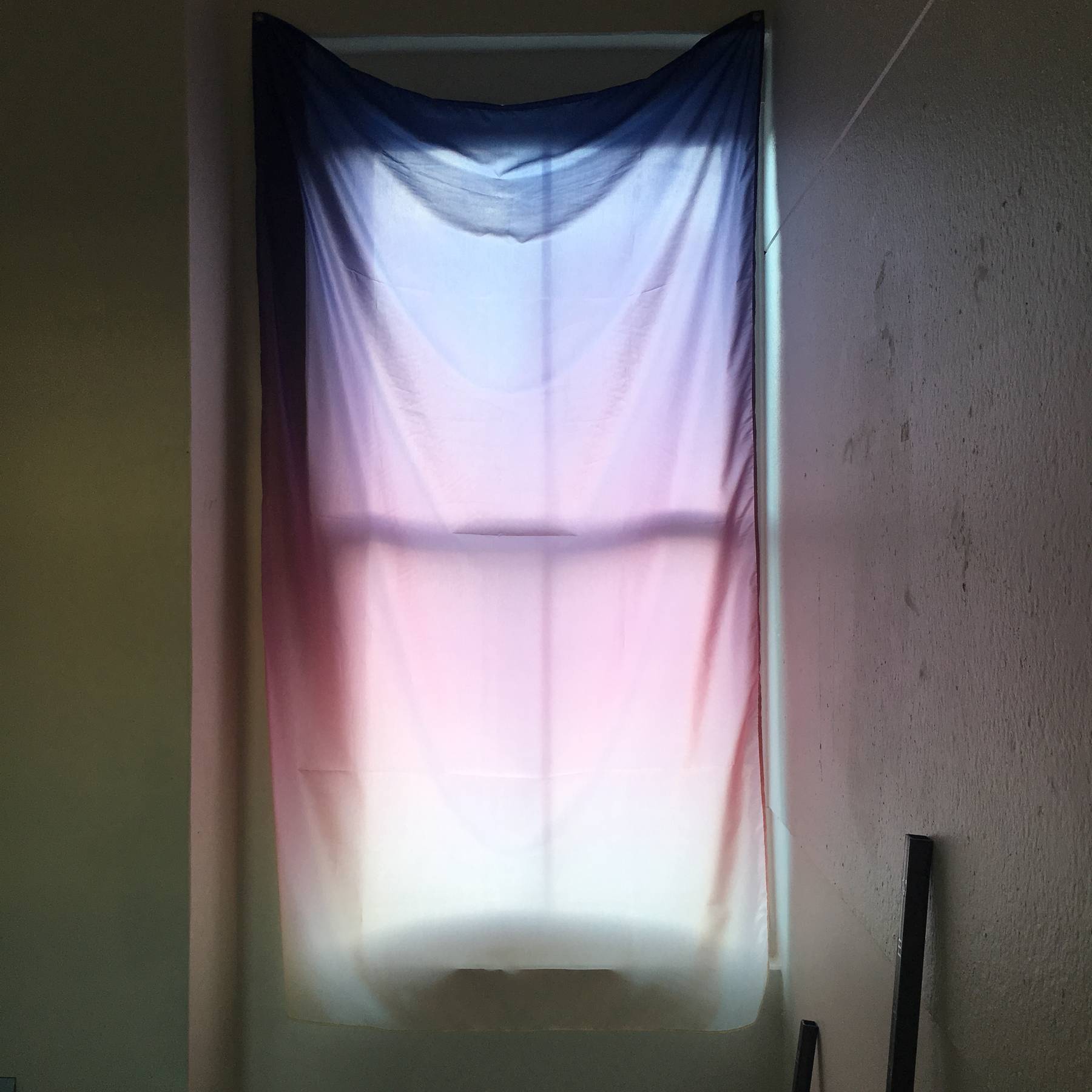 In Endless, Matthew Galloway momentarily steps back from the activism and
long-form research and writing associated with his previous work and adopts a
lighter mode of practice. Inspired by Frank Ocean's album of the same name (the musician's last release with Def Jam Recordings to fulfill his recording contract obligations), Galloway experiments with formal and material ideas, capturing images half-formed before they have anywhere to go or, alternatively, going nowhere – much like Ocean's album, consisting as it does of half-finished, strange and beautiful notions (epitomized in the music video for the album featuring Ocean building a staircase to nowhere). For example, the title 'Endless' is arrayed in the gallery space in mirror image; the artist exhibits the view outside his kitchen window of a chimney at Ravensdown factory – meditating on whether the wind will be behind him or in his face on his daily bike ride into work and flags depicting a sunset gradient are hung both within and outside of Laurel Project Space.


Alongside this playfulness, Endless references ideas important, personal and
problematic to the artist. The Otago Settler's Association logo is one such
example – an image of a sailing ship, both romantic and colonial, signaling the artist's origins as a Pakeha New Zealander and his upcoming voyage overseas to undertake an artist's residency in Turin and an exhibition in Madrid. Similarly, the metal rods displayed in the space reference Galloway's religious upbringing. The words on these rods quote Proverbs, "Everything is meaningless under the sun."


Endless also considers these days and days of labour, routine and production,
and the endless output expected of a practicing artist, to always have a new idea and a new project. In so doing, the exhibition creates a pause in practice, engaging in a loop of reflection on the passage of time and the need for respite and play.
Text by Kari Schmidt